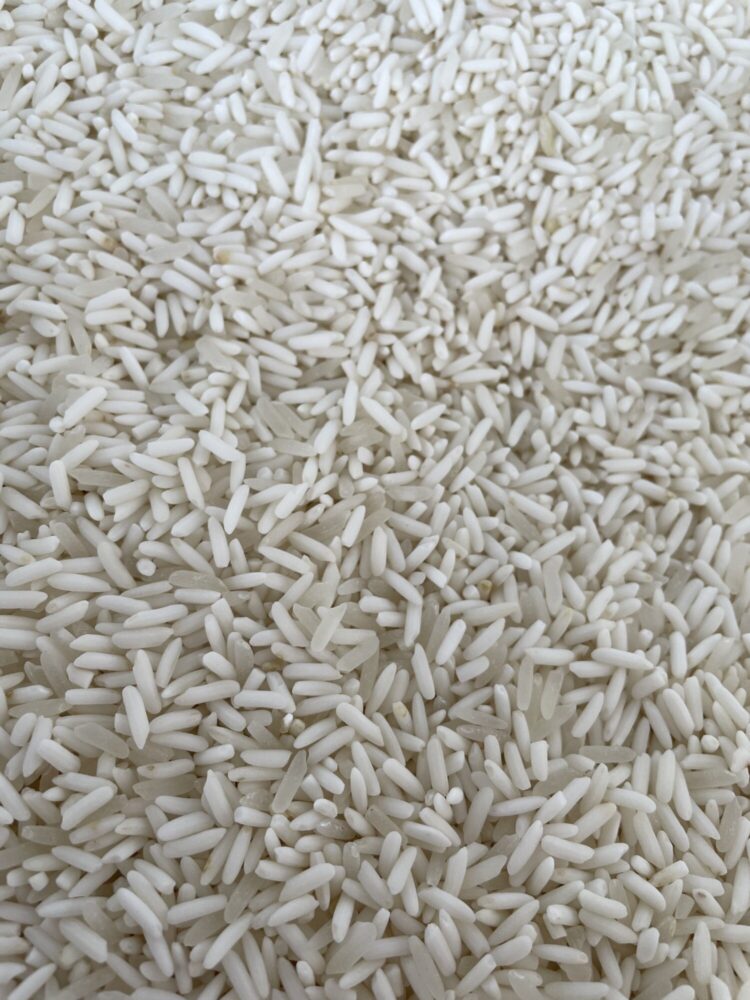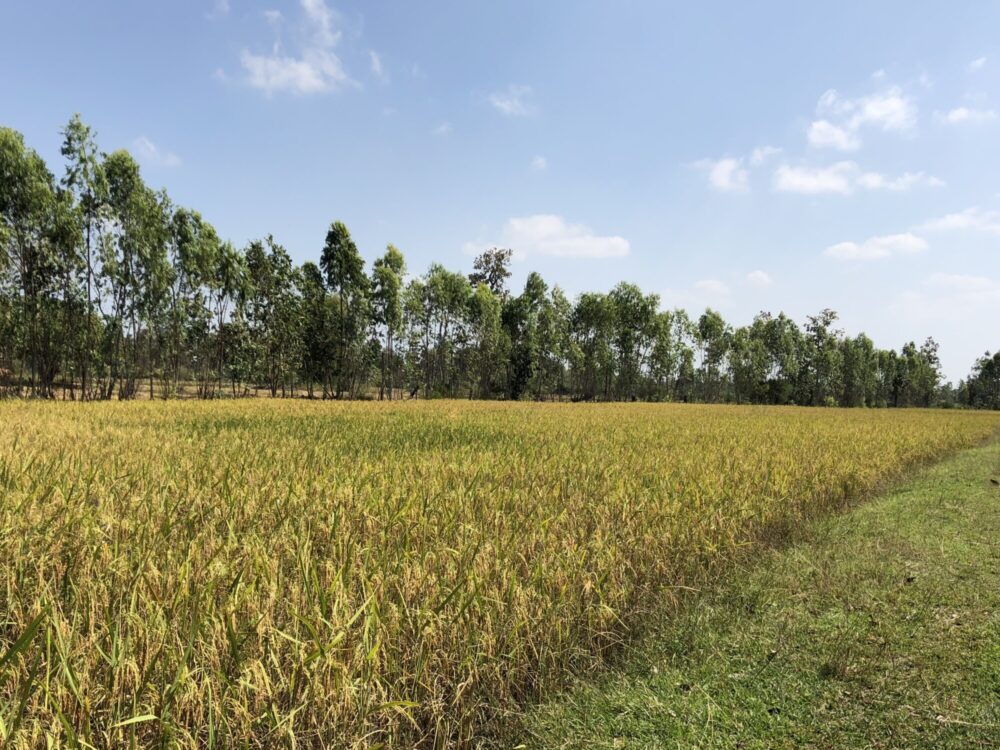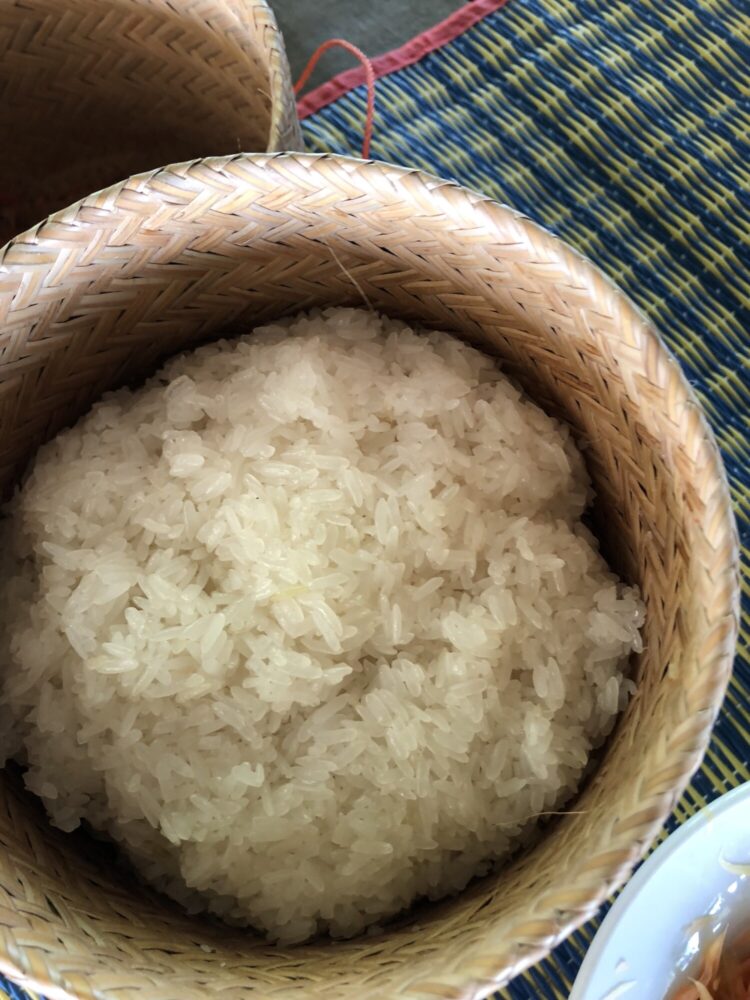 NEW QUANTITY: Now sold as 1 kg per order 
Chemical-free sticky rice
Grown only with rainwater
Newly harvested
From a subsistence farming family
Never been treated with anti-rice moth spray
Did you know that only a quarter of Thailand's farming area is irrigated in Thailand? This means that farmers— most of them subsistence farmers who grow crops mainly for household consumption— rely on the rain as their primary source of water to produce their crops. This means that they are increasingly vulnerable to the impacts of climate change.
In Isan, the northeast region of Thailand, 63% of all rural households produced some rice in 2017. Most of these produced glutinous or sticky rice. From our latest field work in Ubon in January 2022, we met the Inlert family for the second time— last time was four years ago! In between these four years, we've been able to taste their rice —mainly grown by P'Noi for their households without any chemical fertilizers or pesticides and only using rainwater. The Inlert family mills the rice themselves, meaning their rice is never mixed with chemically grown rice in commercial mills in the community and doesn't have to pass through the rice middle-man system that has long contributed to a system of injustice and poverty for Thai rice farmers.
Makes us so happy to bring you all this first batch freshly harvest sticky rice that P'Noi hand selected. A true honor to get to carry this rice and to be able to offer them an equitable market access, fair pricing (without government subsidy!), and hopefully show the younger generation that agriculture can be equitable, resilient and self-sufficient should they wish to look after this land.
A batch of sticky rice does give us hope.
Origin
Khun Noi from Ubon Ratchathani
Care Instructions
All our rice has never been sprayed with anti-rice moth spray and because we avoid using plastic air vacuum packaging, when the rice gets to you, it just needs a bit more love than your regular store-bought rice
All you have to do is store your rice in an airtight container and refrigerate and it's good for approximately up to a year (recommended)
In room temperature, it will last up to a month
Our Supply Chain
We work directly with small-scale and family farmers, producers, fisherfolk as well as community partners who are not just suppliers, but our partners in the movement to create a sustainable, equitable and self-sufficient food system in our homeland.
Partner Farmers,
Producers, Fisherfolk & Community Partners