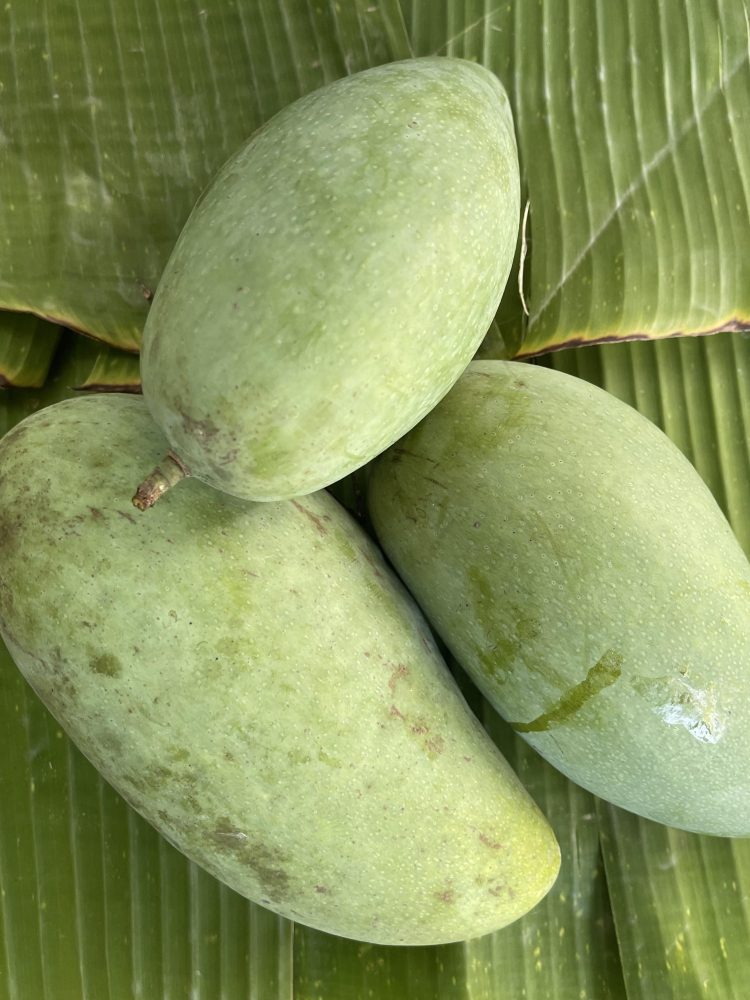 Organic "Nam Dok Mai Mun" Mangoes
** THIS LOT THE SKIN IS NOT PRETTY**
Organic "Nam Dok Mai Mun" Mangoes
Not the same exact as the "Nam Dok Mai" Mangoes that you typically eat when they are ripe. We recommend eating these when they are still green, although you can also have these when they are ripe!
This special seasonal local mango species is only available for until early April!
2 pieces per order (~1.2 kg per order)
Origin
Khun Prakrit, Nakhon Pathom
Care Instructions
Store in a cool dry place away from sunlight
Our Supply Chain
We work directly with small-scale and family farmers, producers, fisherfolk as well as community partners who are not just suppliers, but our partners in the movement to create a sustainable, equitable and self-sufficient food system in our homeland.
Partner Farmers,
Producers, Fisherfolk & Community Partners