HOMELAND is more than a grocery store in Bangkok—it's a lifestyle
based on responsible production and consumption.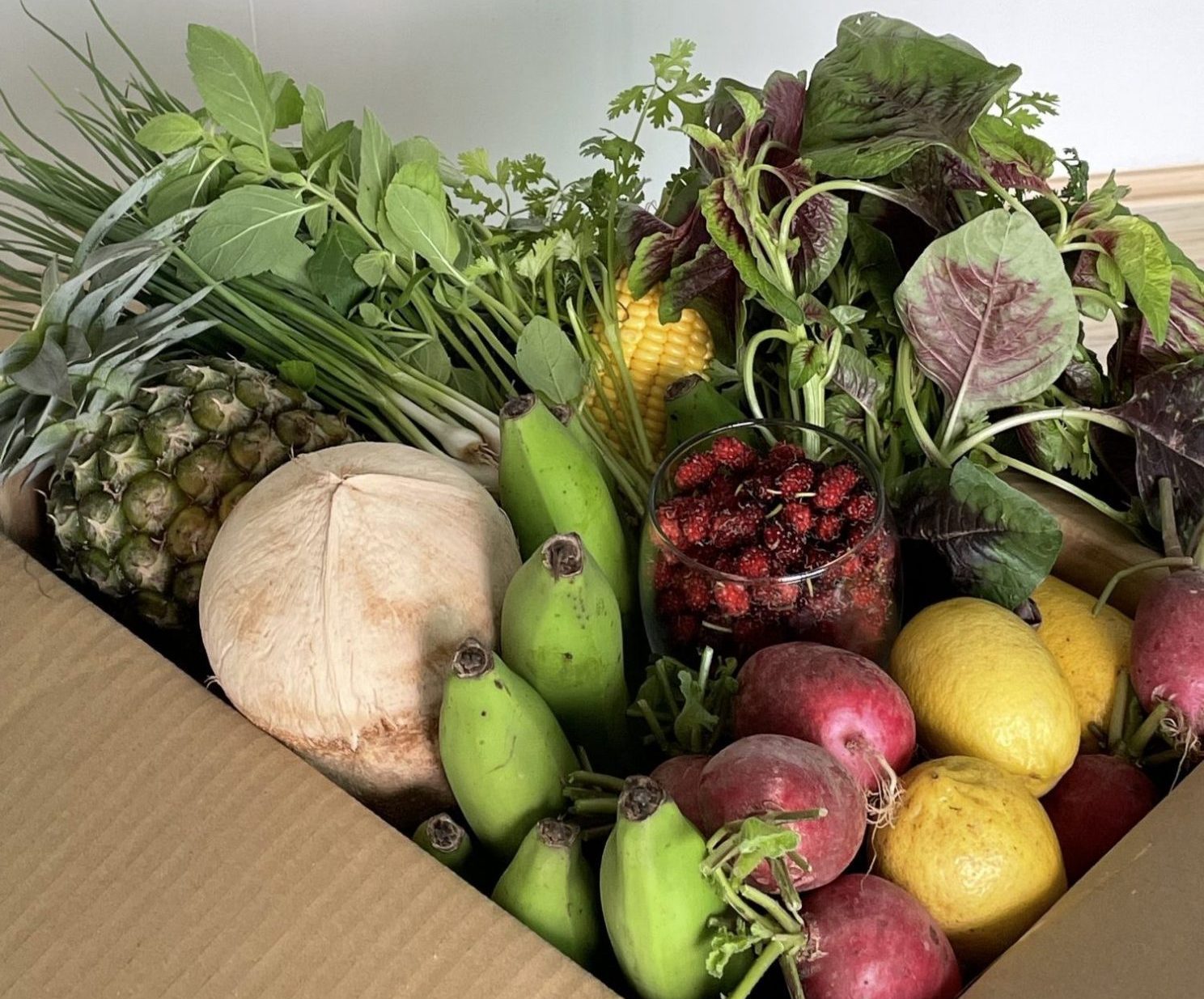 Bangkok's Conscious Grocer
Fresh farm-to-table organic & natural products that are good for your health, our farmers, and our Earth. We deliver everyday straight to your doorstep.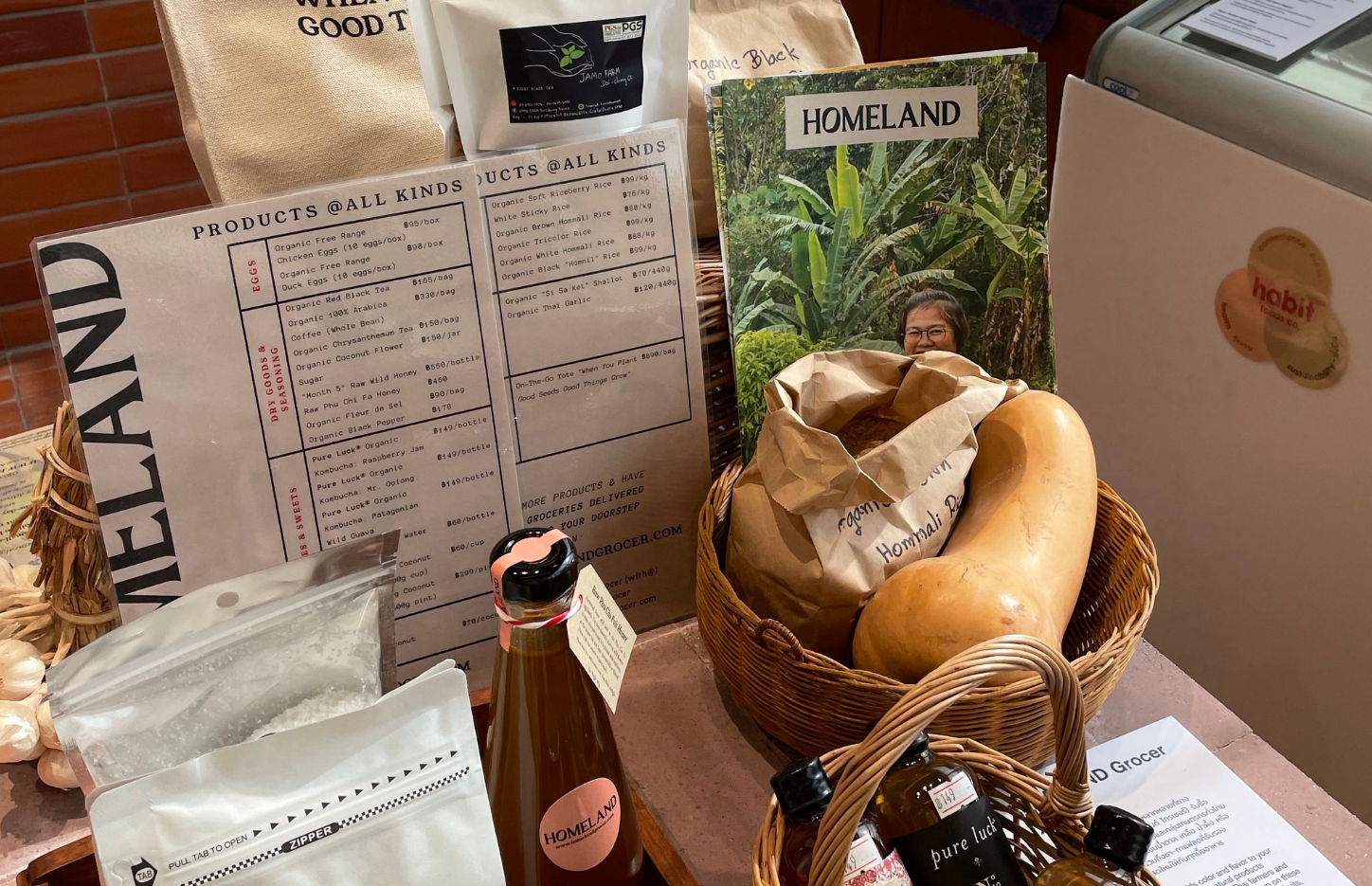 Meet Us in Person!
Come see our selected products in person at All Kinds (1st floor) at the Commons Thonglor! From May 9-July 31. Hours = Mon - Fri: 11am - 8pm Sat & Sun: 10am - 8pm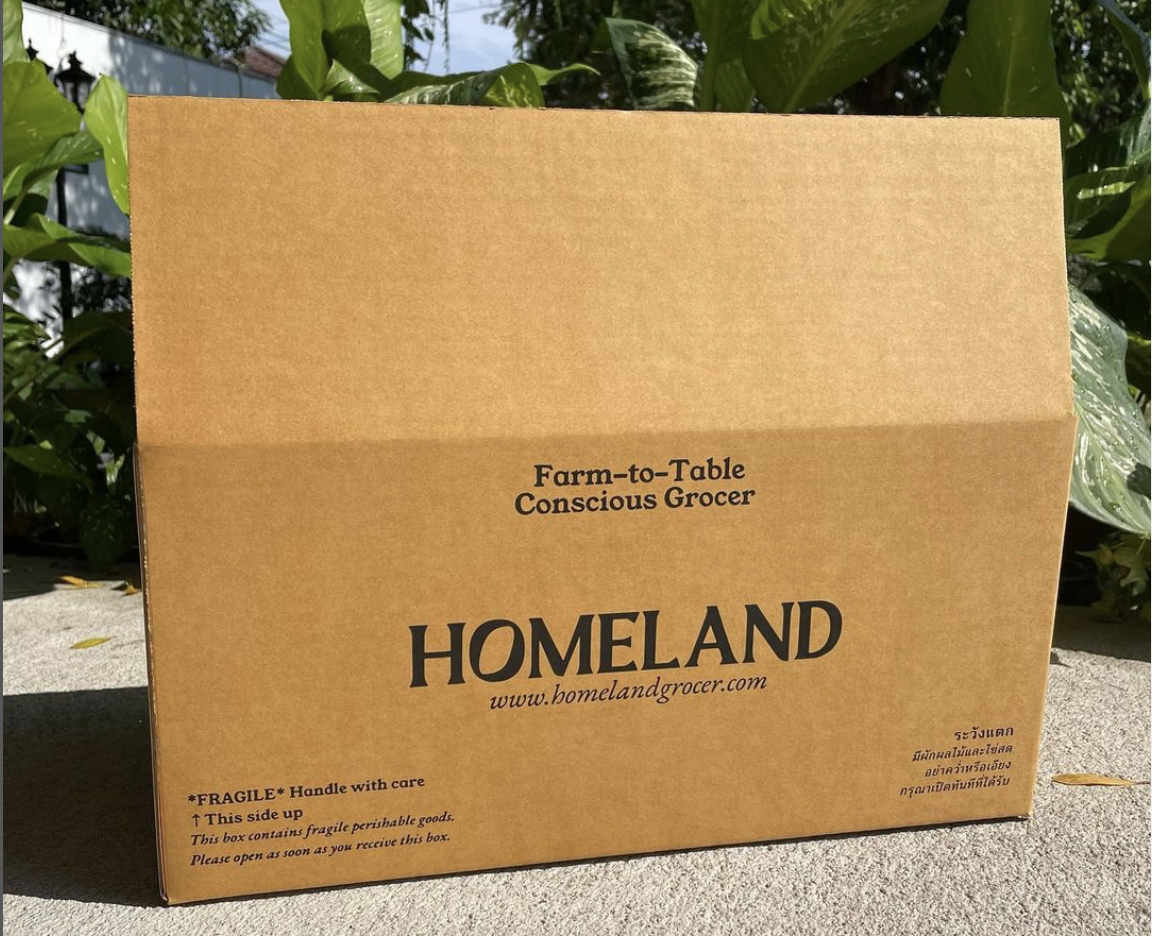 Hassle-Free Grocery Delivery
Get your grocery shopping done in just one click! Fast same-day delivery within 3 hours and next day delivery available. Currently serving all zip codes in Bangkok and selected zip codes in Samut Prakarn and Nonthaburi.
Our Supply Chain
We work directly with small-scale and family farmers, producers, fisherfolk as well as community partners who are not just suppliers, but our partners in the movement to create a sustainable, equitable and self-sufficient food system in our homeland.
Partner Farmers,
Producers, Fisherfolk & Community Partners
Partners
All our partners set their own prices, unlike the conventional supply chain in which unethical middlemen and businesses tend to set an extremely low and non-negotiable price, preventing farmers, producers and fisherfolk from earning a profitable income.