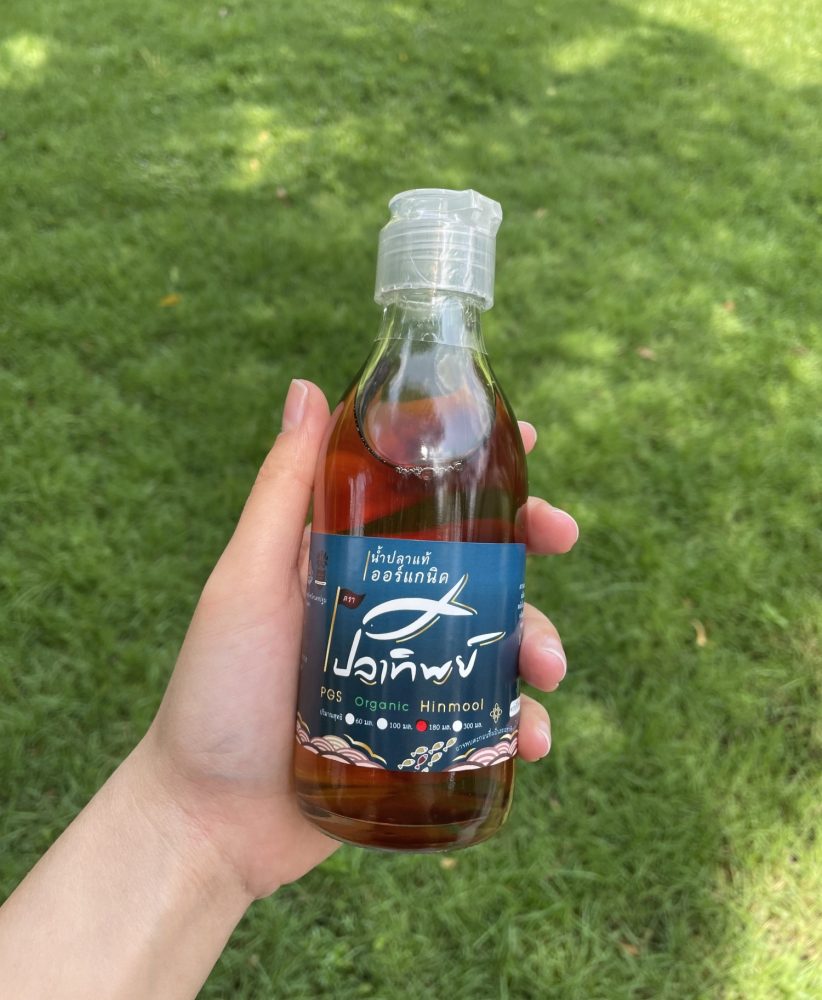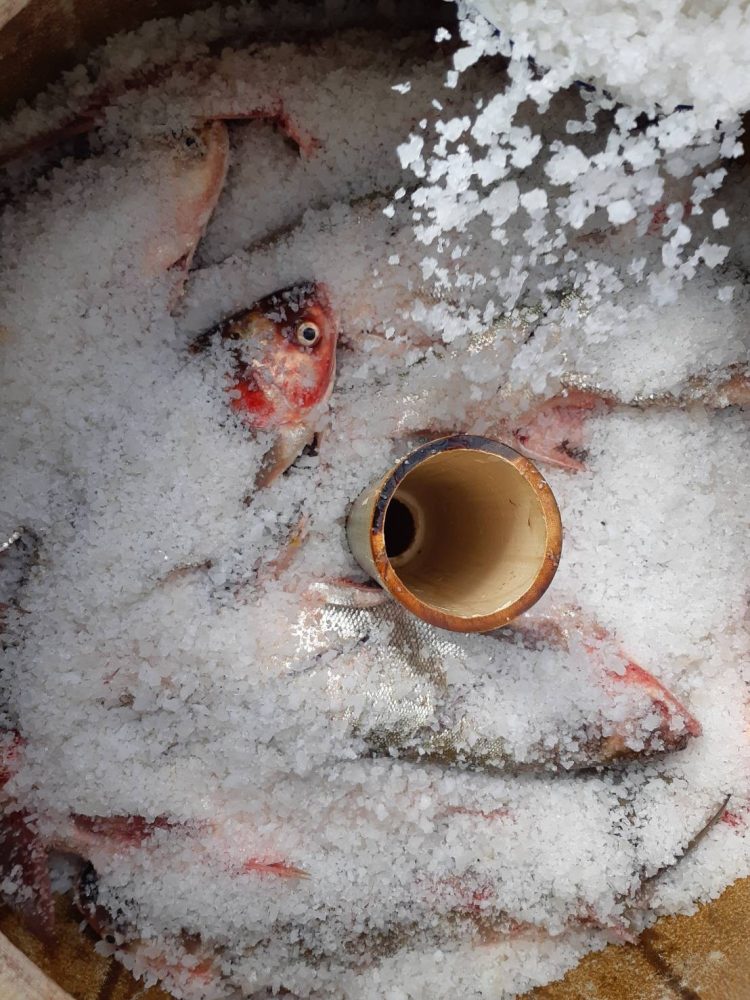 Organic Fish Sauce from Nakhon Pathom
Takes 3 years to make 1 batch!
Naturally fermented in a small batch
The group does everything themselves from raising the fish to making the finished product. The result is 100% organic fish sauce that is not fishy and is super delicious!
Large (500ml)
Medium (180ml)
Small (60ml) 
Please select size below ⬇️
*Vat included
Ingredients
70% organic freshwater fish
25% sea salt from Mae Klong
5% organic sugar
Care Instructions
Store in a cool dry place away from direct sunlight
Our Supply Chain
We work directly with small-scale and family farmers, producers, fisherfolk as well as community partners who are not just suppliers, but our partners in the movement to create a sustainable, equitable and self-sufficient food system in our homeland.
Partner Farmers,
Producers, Fisherfolk & Community Partners