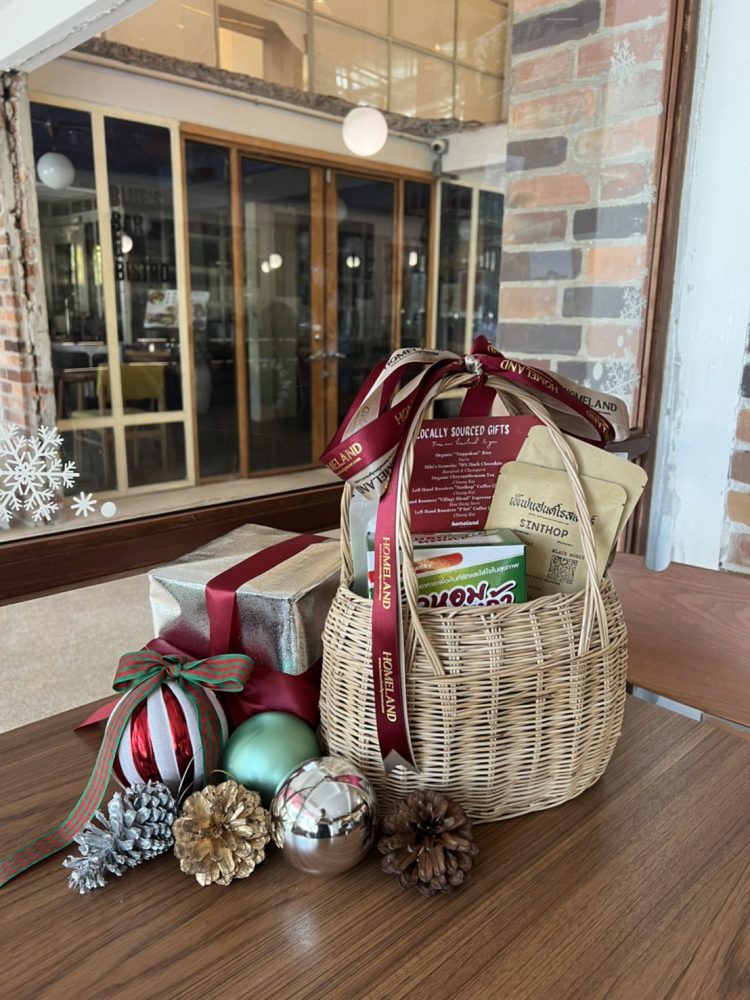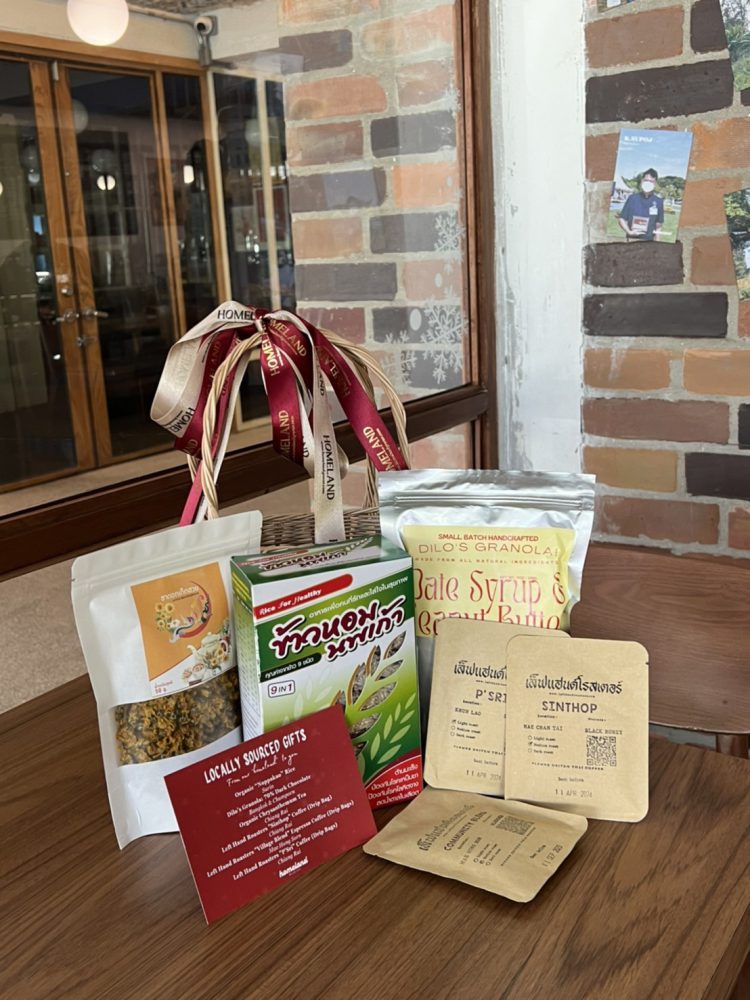 2024 HOMELAND New Year Gift Basket
2024 HOMELAND New Year Gift Basket
"Gifts from our HOMELAND to you"
Our annual new year gift basket is back! There's no better way to say you care about your loved ones & their health than a lovely package crafted with care.
One basket consists of:
Organic "Noppakao" Rice = 1
Dilo's Granola: 70% Dark Chocolate (Kad Kokoa) = 1
Organic Chrysanthemum Tea = 1
Left Hand Roasters "Sinthop" Coffee (Drip Bag) = 1
Left Hand Roasters "Community Blend" Espresso Coffee (Drip Bag) = 1
Left Hand Roasters "P'Sri" Coffee (Drip Bags) = 1
* Please write your gift message in the "notes" section at check out 
Our Supply Chain
We work directly with small-scale and family farmers, producers, fisherfolk as well as community partners who are not just suppliers, but our partners in the movement to create a sustainable, equitable and self-sufficient food system in our homeland.
Partner Farmers,
Producers, Fisherfolk & Community Partners