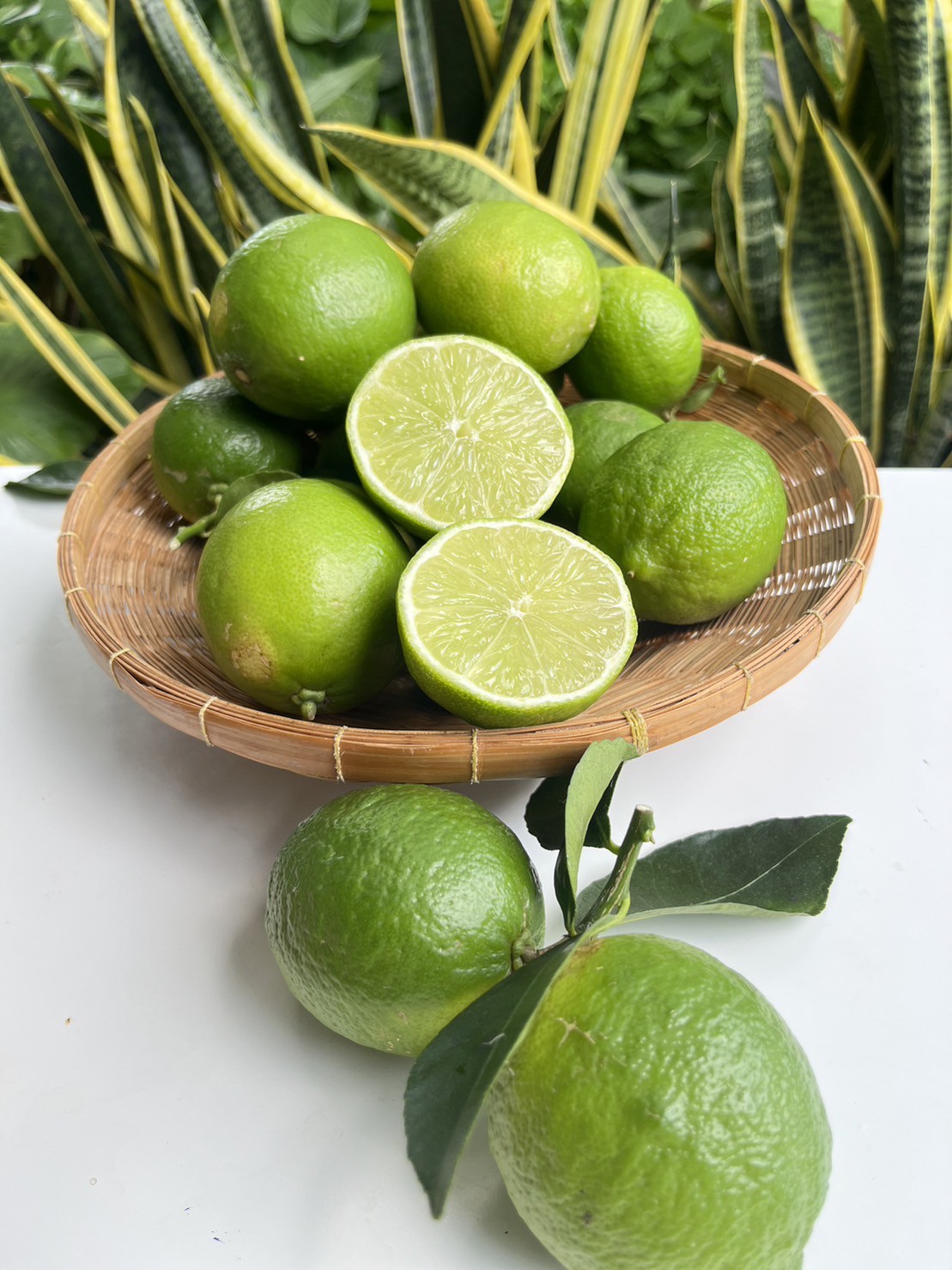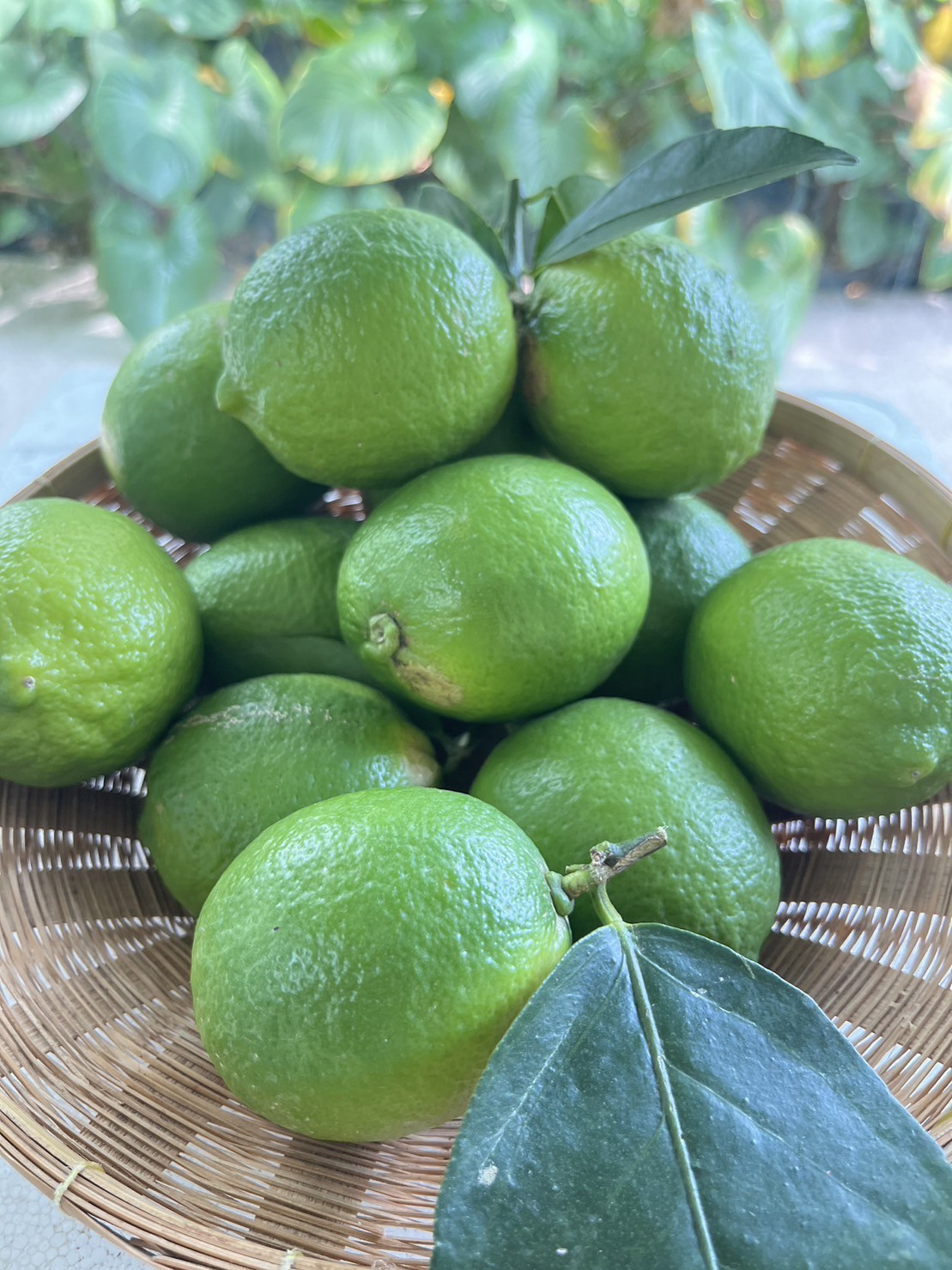 Seedless Tahitian limes grown in the hills of Phu Chi Fah, Chiang Rai.
Our customers' favorite!
Lots of juice. Great for making beverages.
Super juicy and fragrant. Just the right amount of sourness!
Natural & pesticide free
5 limes per order (~480g-500g)
Origin
Khun Prakrong and Khun Kajon, Phu Chi Fah, Chiang Rai
Care Instructions
Best kept in the fridge, but can also be stored in cool location away from direct sunlight.
Our Supply Chain
We work directly with small-scale and family farmers, producers, fisherfolk as well as community partners who are not just suppliers, but our partners in the movement to create a sustainable, equitable and self-sufficient food system in our homeland.
Partner Farmers,
Producers, Fisherfolk & Community Partners