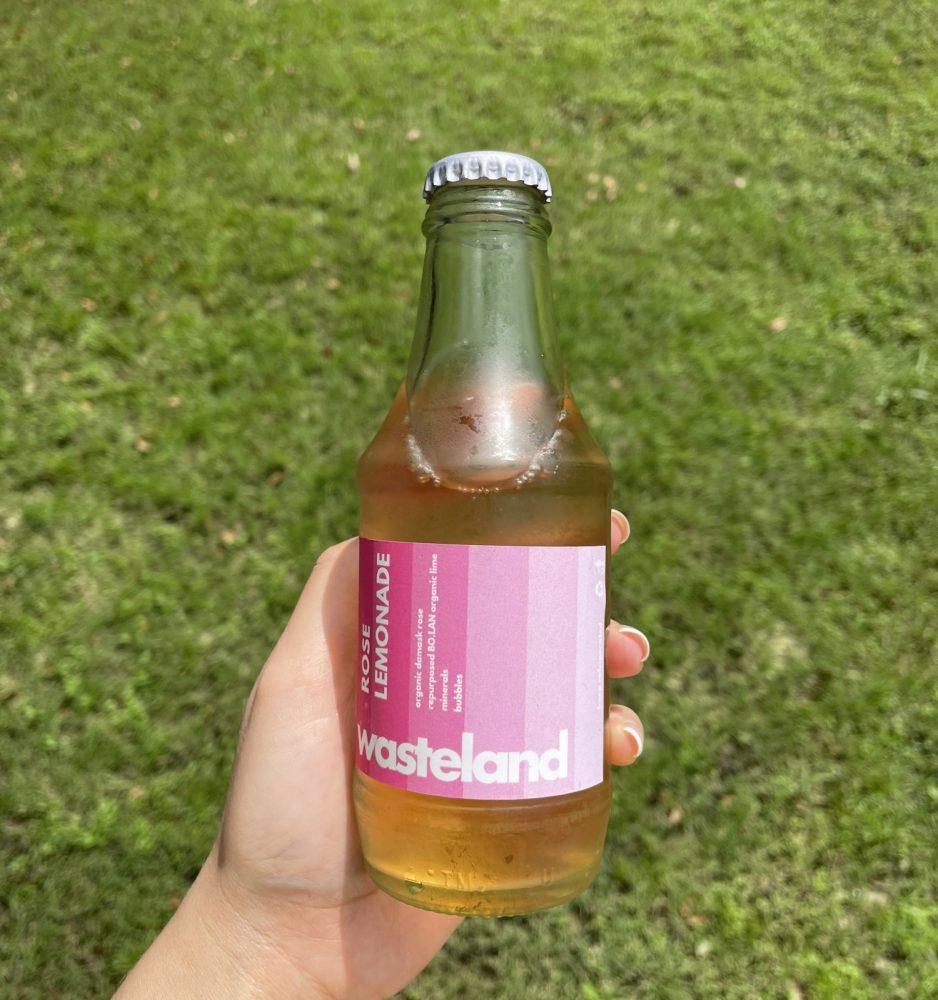 WASTELAND Rose Lemonade Soda
WASTELAND Rose Lemonade Soda
Tasting Notes: Freshly picked rose with berries notes. Clean and long aromatic finish of rose and fruitiness.
Food Pairings: Grilled Dishes, Roasted Dishes, Pastry Seafood, Poultry, Dairy
Closed-loop limes from HOMELAND!
WASTELAND craft sodas are created by mixologist and built the way cocktails are made. They were designed with complexity to be enjoyed as non-alcoholic beverages on their own but with versatility to be mixed with other liquids and spirits as well.
Ingredients are sustainably sourced with focus for local and so does other surplus
Every bottle helps us fight food waste and ignite creativities toward sustainability!
Recommended to be served with ice
Ingredients
Organic damask rose, organic closed loop limes, bubbles
About the Maker
WASTELAND is Thailand's first sustainable bar that aims to create a conversation about environment and sustainability through beverages. Rethinking the possibilities of by-product and surplus from its potentials in flavors, textures, and aromas. That includes working with waste management and other collaborations both at WASTELAND aka 'Community Sipping Space' and beyond.
WASTELAND works and collaborate with chefs and communities to make the most out of ingredients to make it worth of resources that were put in. Applying practical and efficient approaches for the many possibilities of flavors, aromas, textures, and other purposes as well.
One of WASTELAND's main focuses is 'Perception towards parts of ingredients, what is edible and what is perceived as waste'. Just because it's not consumed here doesn't mean it's not enjoyed in a feast in other cultures elsewhere.
Let's drink responsibly for the environment!
Care Instructions
Keep wasteland Craft Soda chilled under 2-8 °C
Never put wasteland Craft Soda in freezer
wasteland Craft Soda should not be exposed to heat for a long time
wasteland Craft Soda is best consumed within 14 days for optimal flavor.
wasteland Craft Soda may keep up to 2-3 months in refrigerator.
Some of Cacao Cola and Kokoa Root Beer bottles may contain small white particle. They are fat from cacao husk and are safe to consume.
Our Supply Chain
We work directly with small-scale and family farmers, producers, fisherfolk as well as community partners who are not just suppliers, but our partners in the movement to create a sustainable, equitable and self-sufficient food system in our homeland.
Partner Farmers,
Producers, Fisherfolk & Community Partners