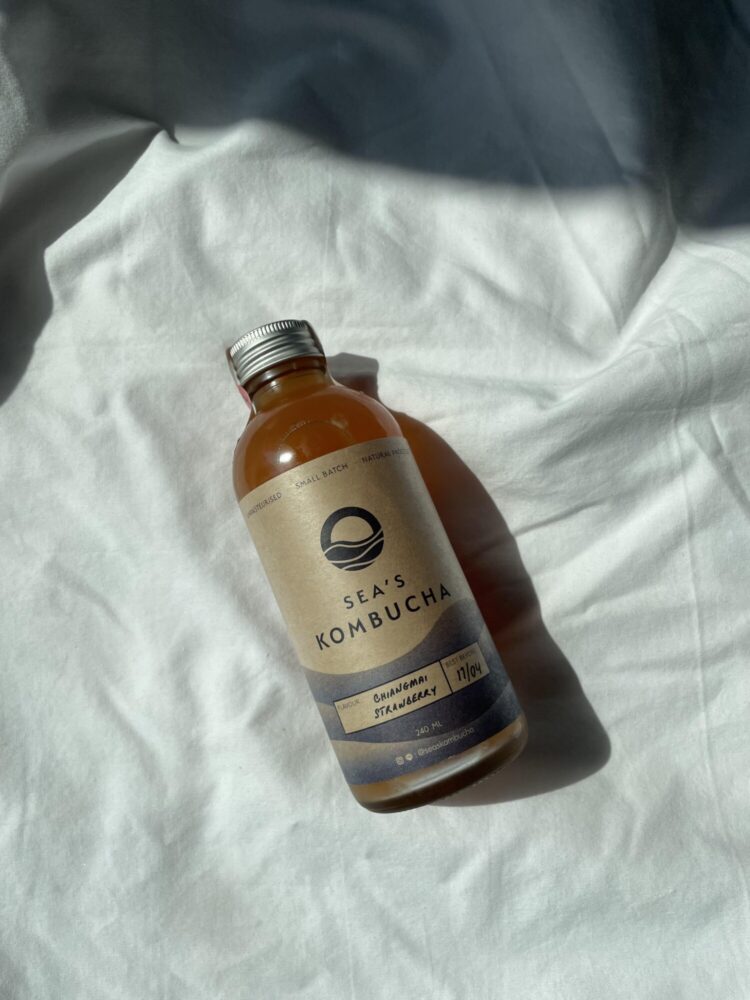 Sea's Kombucha: Chiang Mai Strawberry
Sea's Kombucha: Chiang Mai Strawberry
Special edition!
A burst of sweet and sour, strawberry adds a refreshing and fragrant note to Sea's Kombucha's naturally frizzy kombucha base.
240ml/bottle
Unpasteurized and naturally carbonated ensuring its benefits are not compromised
Brewed with:

USDA certified organic tea garden in Chiang Mai
USDA certified organic local sugar
Locally sourced and house-made juices
Sea's Kombucha experiments with local and seasonal Thai fruits to craft unique, high quality flavour experiences

Fermented in small batches to ensure quality and control of each product
All ingredients sourced locally, from raw ingredients to packaging
Care Instructions
Please refrigerate at 3 degree Celsius or lower
Our Supply Chain
We work directly with small-scale and family farmers, producers, fisherfolk as well as community partners who are not just suppliers, but our partners in the movement to create a sustainable, equitable and self-sufficient food system in our homeland.
Partner Farmers,
Producers, Fisherfolk & Community Partners