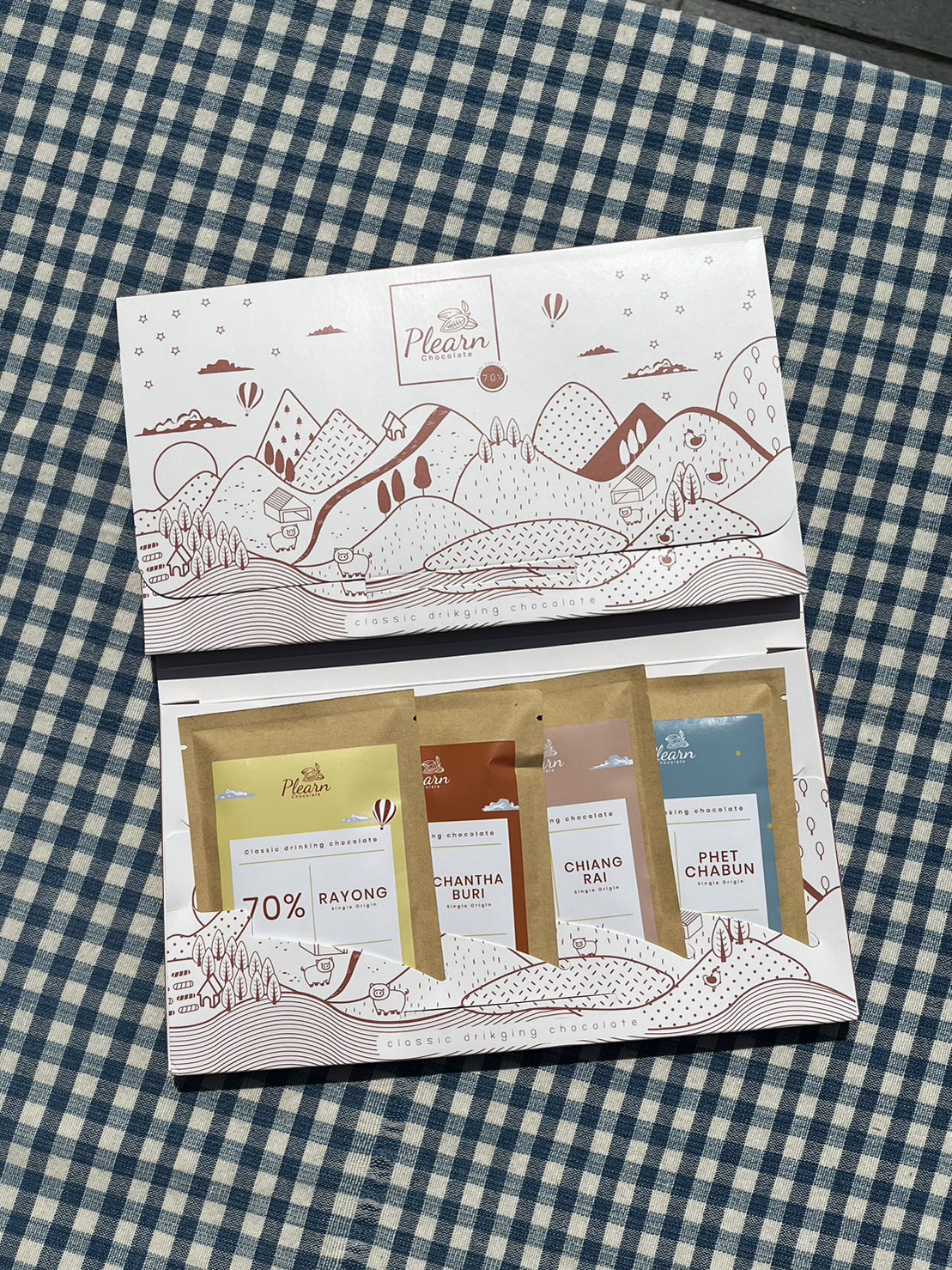 Plearn: Classic Drinking Chocolate Set
Classic Drinking Chocolate Set by Plearn
Enjoy chocolate drinks made from Thai chocolate! One set comes with four single-origin chocolate powder from four different provinces in Thailand: Rayong, Chanthaburi, Chiang Rai and Phetchabun.
Ready to drink powder
About the Makers
Plearn เราเป็น Bean to bar craft chocolate เราเน้นการใช้เมล็ดโกโก้ที่ปลูกในประเทศไทย โดยคัดเฉพาะเมล็ดที่มีคุณภาพ ผ่านกระบวนการหมัก และการตากแบบธรรมชาติ นำมาคั่วในอุณหภูมิที่เหมาะสมตามแบบของเพลินช็อกโกแลต เพื่อดึงรสชาติที่โดดเด่นของโกโก้จากแหล่งปลูก แต่ละพื้นที่ออกมาก่อนที่จะเข้าสู่กระบวนการผลิตที่เน้นการใช้วัตถุดิบจากธรรมชาติ ปราศจากสารปรุงแต่ง จนกระทั่งได้ช็อกโกแลตบาร์ที่เป็นเอกลักษณ์ และทานกันได้แบบเพลินๆ
Allergy Information
May contain trace of nuts, egg and milk protein, soya, and gluten due to the presence of the factory.
Care Instructions
Please store in a room temperature away from sunlight
Our Supply Chain
We work directly with small-scale and family farmers, producers, fisherfolk as well as community partners who are not just suppliers, but our partners in the movement to create a sustainable, equitable and self-sufficient food system in our homeland.
Partner Farmers,
Producers, Fisherfolk & Community Partners