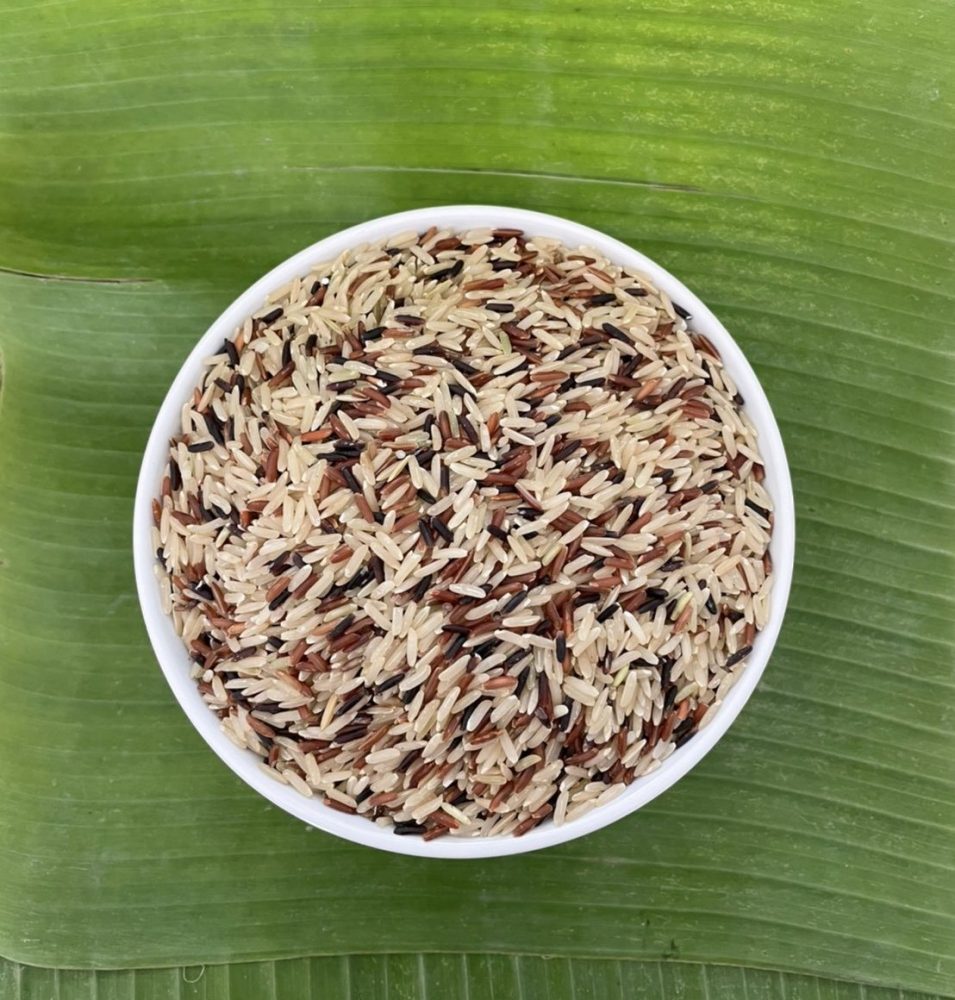 Organic Tricolor Hommali Rice
Organic Tricolor Hommali Rice!
Brown Hommali Rice
Black Hommali Rice
Red Hommali Rice
Delicious and packed with nutrients. 100% natural without any anti-rice moth spray. 
NEW QUANTITY: Now sold as 1 kg per order 
Origin
Khun Bualee, Amnat Charoen
Certifications/Standards
PGS, I-FOAM, EU Organic, and COR
Care Instructions
All our rice has never been sprayed with anti-rice moth spray and because we avoid using plastic air vacuum packaging, when the rice gets to you, it just needs a bit more love than your regular store-bought rice
All you have to do is store your rice in an airtight container and refrigerate and it's good for approximately up to a year (recommended)
In room temperature, it will last up to a month
Our Supply Chain
We work directly with small-scale and family farmers, producers, fisherfolk as well as community partners who are not just suppliers, but our partners in the movement to create a sustainable, equitable and self-sufficient food system in our homeland.
Partner Farmers,
Producers, Fisherfolk & Community Partners