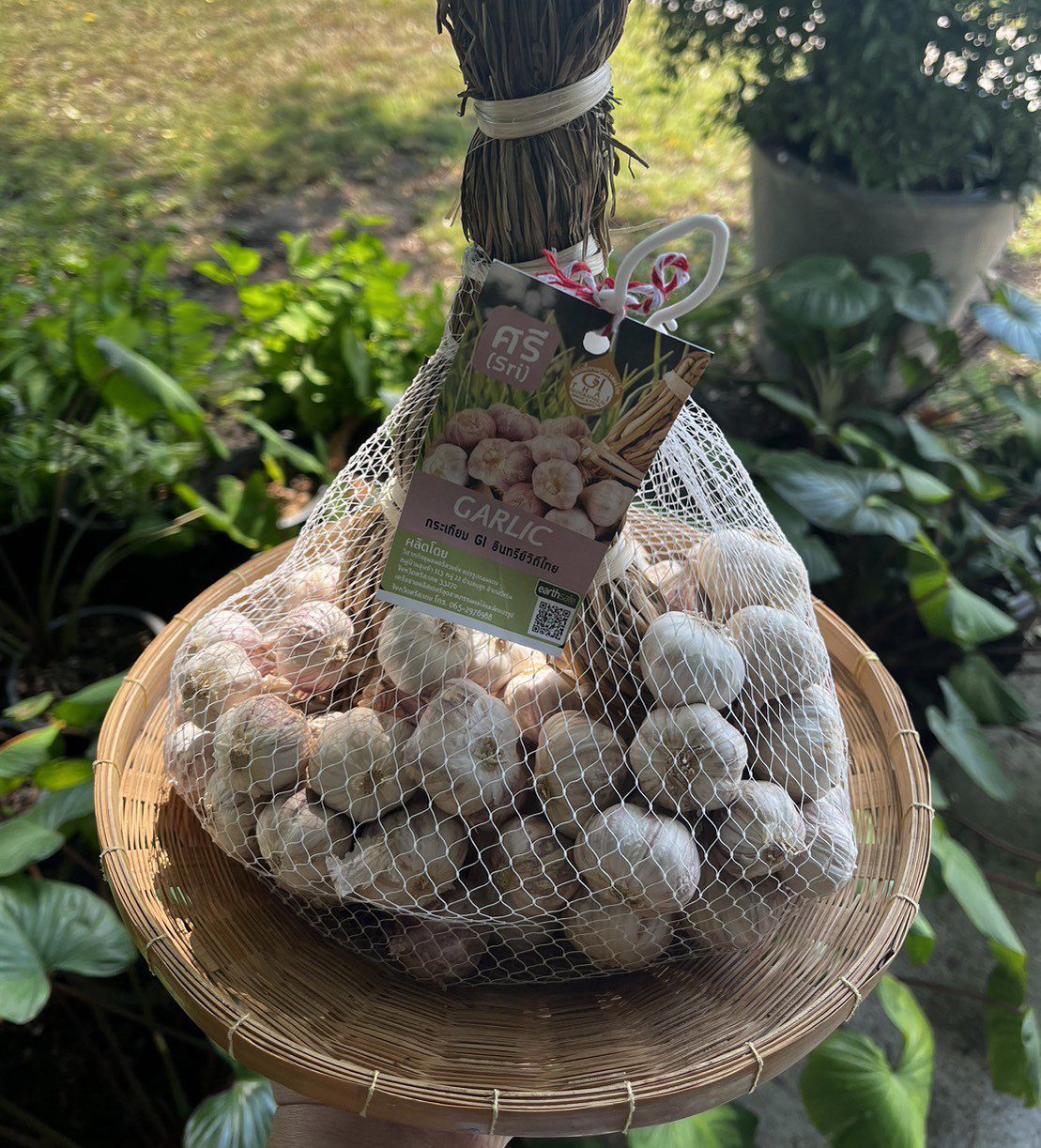 Organic Thai Garlic from Sisaket
Did you know that most of the garlic in Thailand are imported and are typically priced much lower than Thai garlic? That's why it's becoming rarer to find locally grown organic in Thailand.
~1 kg per bunch
Care Instructions
Please keep in a cool dry place away from direct sunlight
Our Supply Chain
We work directly with small-scale and family farmers, producers, fisherfolk as well as community partners who are not just suppliers, but our partners in the movement to create a sustainable, equitable and self-sufficient food system in our homeland.
Partner Farmers,
Producers, Fisherfolk & Community Partners