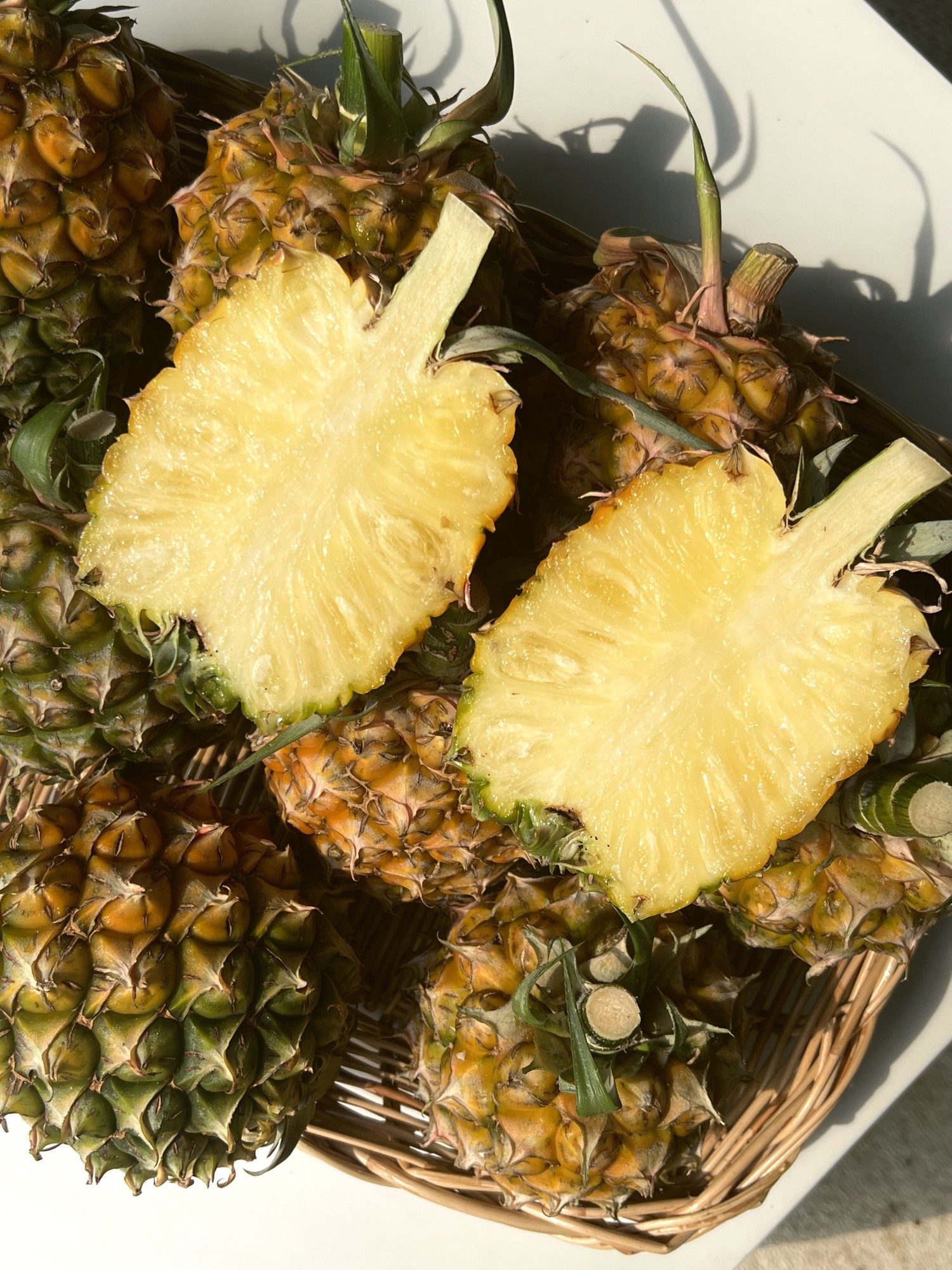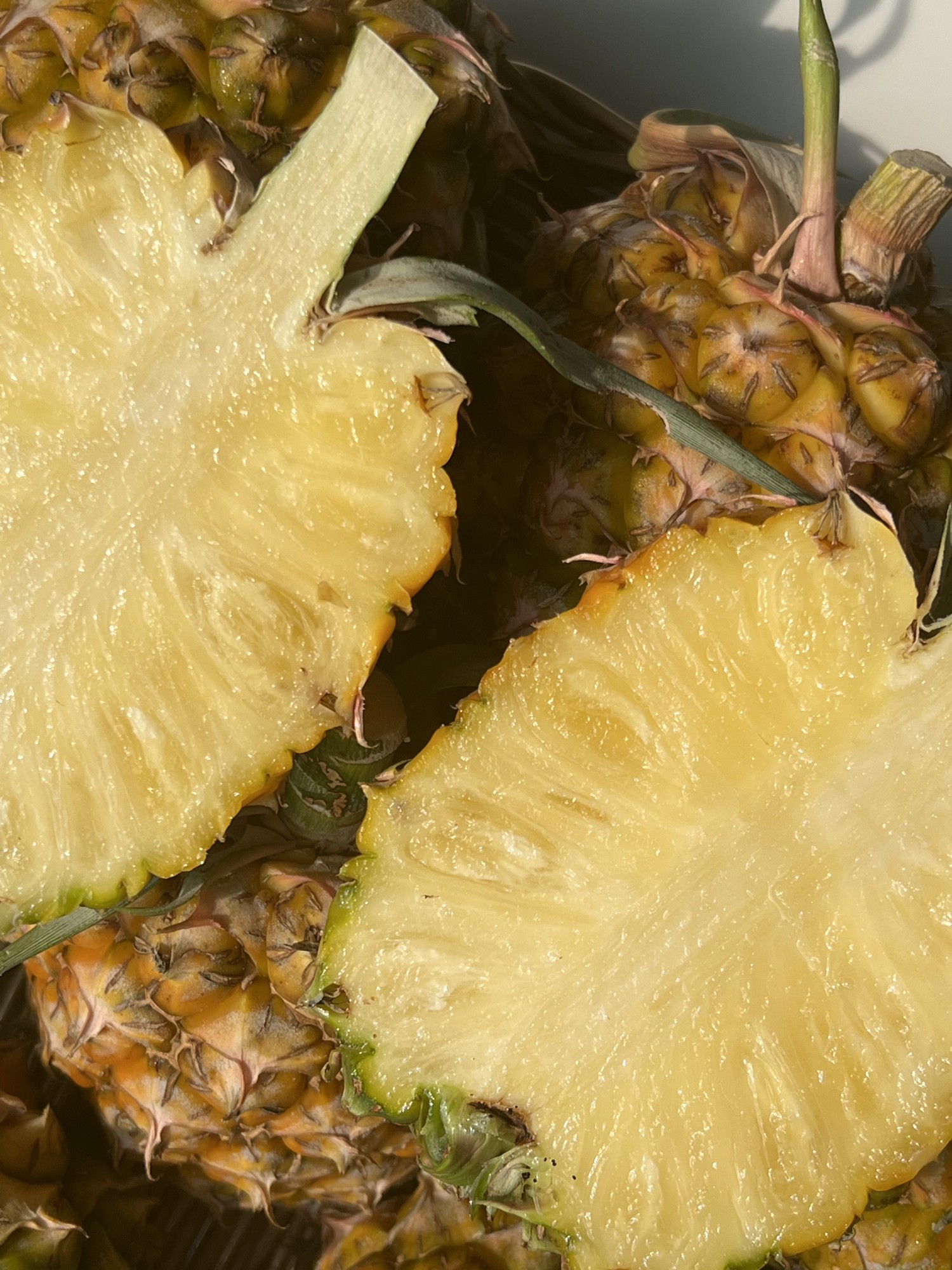 Organic "Nang Lae" Pineapple
฿68 /pineapple (~550-690g)
Organic Nanglae pineapples grown in Tumbon Nanglae, Chiangrai 
"Nang Lae" used to be a renowned pineapple species, but because it is much harder to grow and and a different species called "Phu Lae" is more well known. "Nang Lae" was quickly disappearing from the market and Chiang Rai itself.
Fun fact: Nanglae pineapples has only one harvest season per year   
*Please note that we cannot guarantee the level of ripeness for your pineapples, but we aim to deliver less ripe pineapples so they last longer for you after your purchase!
1 piece per order (~550-690g)
Care Instructions
Store whole pineapple in cool location away from direct sunlight.
We suggest cutting up your pineapple and refrigerating the sliced pieces in your fridge to help extend the shelf life of the pineapple. In the fridge, sliced pieces will last for approximately a week (or even longer)!
Our Supply Chain
We work directly with small-scale and family farmers, producers, fisherfolk as well as community partners who are not just suppliers, but our partners in the movement to create a sustainable, equitable and self-sufficient food system in our homeland.
Partner Farmers,
Producers, Fisherfolk & Community Partners