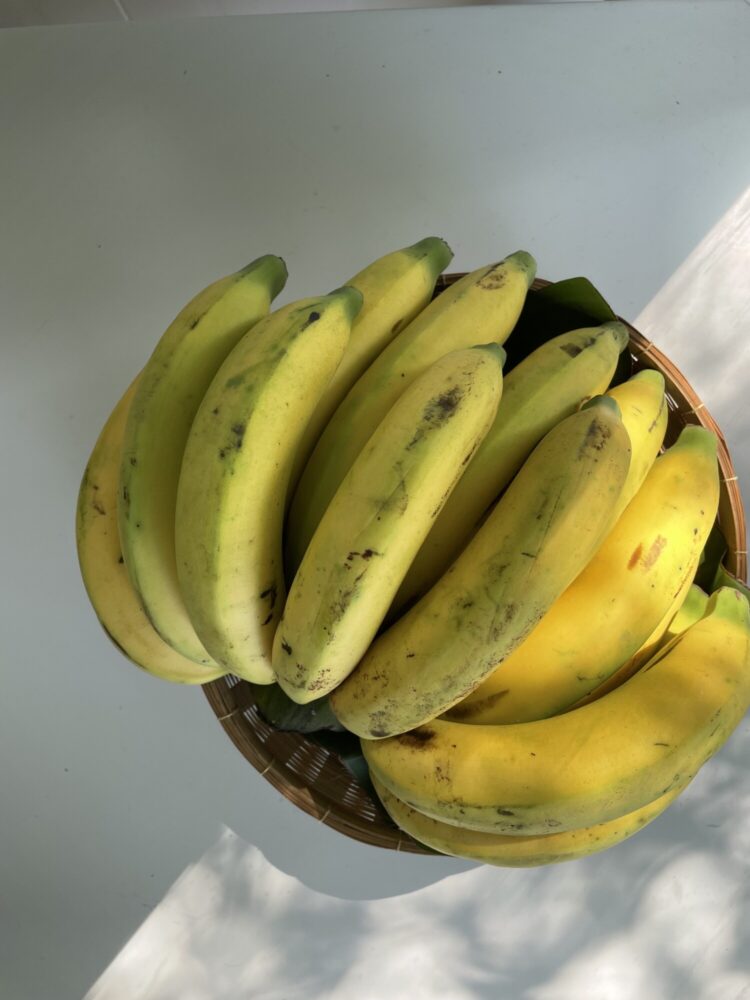 Organic Bananas (Pa La-U)
A household staple—organic bananas!
Half a bunch per order (according to the size you choose)
NEVER treated with chemicals to speed up ripening process
*Please note that we cannot guarantee the level of ripeness for your bananas, but we aim to deliver less ripe bananas so they last longer for you after your purchase!
Origin
Khun Noomint, Prachuap Kiri Khan
Care Instructions
Store in a cool dry place away from sunlight
Our Supply Chain
We work directly with small-scale and family farmers, producers, fisherfolk as well as community partners who are not just suppliers, but our partners in the movement to create a sustainable, equitable and self-sufficient food system in our homeland.
Partner Farmers,
Producers, Fisherfolk & Community Partners