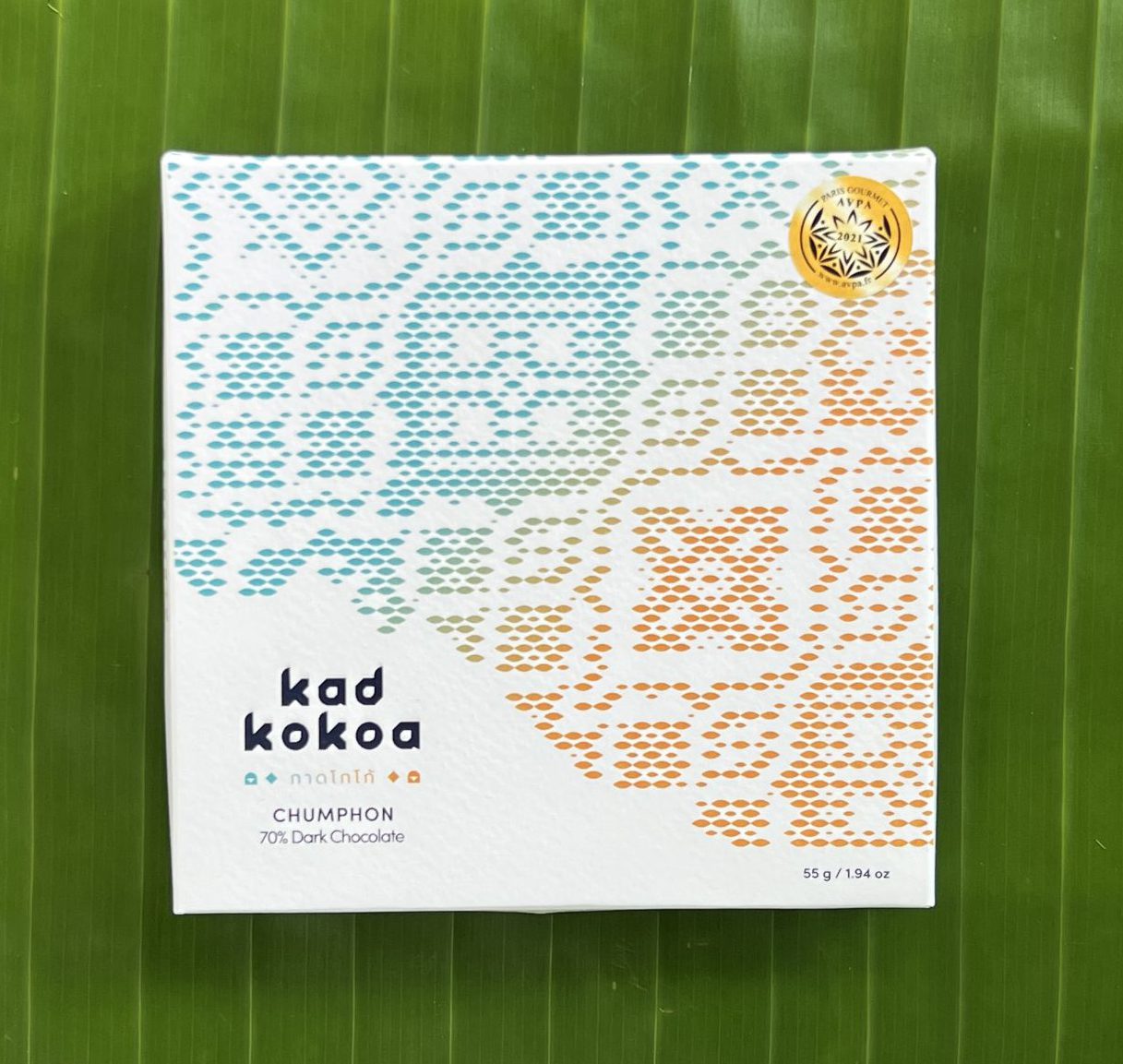 KAD KOKOA: Chumphon Single Origin
KAD KOKOA: Chumphon Single Origin 70% Dark Chocolate
Chumphon, the gateway to the south of Thailand, accommodates the Horticultural Research Centre responsible for the research and development of national robusta coffee, coconuts, and cacao beans. We work with the Centre in exchanging the post-harvesting know-how so the farmers in the region can learn from the Centre to improve their production and thus, their quality of life. Strong cacao body with notes of ripe grapes and red berries.
Taste notes: Cacao body, ripe grapes, red berries.
55g per bar
About the Makers
Kad Kokoa sources cacao beans that are of single provincial origins. It supports the collective and farmers for bean grading, fermenting and drying to ensure it brings out the complex flavors and aroma of Thai chocolate. Its taste and quality are guaranteed by the International Chocolate Award 2018 and 2019, and by AVPA Paris awards 2020.
Ingredients 
70% Cacao, 30% Organic Sugar. No additives, no dairy.
Allergy Information
May contain trace of nuts, egg and milk protein, soya, and gluten due to the presence of the factory.
Care Instructions
Please keep refrigerated at 12-18 degrees Celsius (wine fridge recommended), protect from light.
Our Supply Chain
We work directly with small-scale and family farmers, producers, fisherfolk as well as community partners who are not just suppliers, but our partners in the movement to create a sustainable, equitable and self-sufficient food system in our homeland.
Partner Farmers,
Producers, Fisherfolk & Community Partners