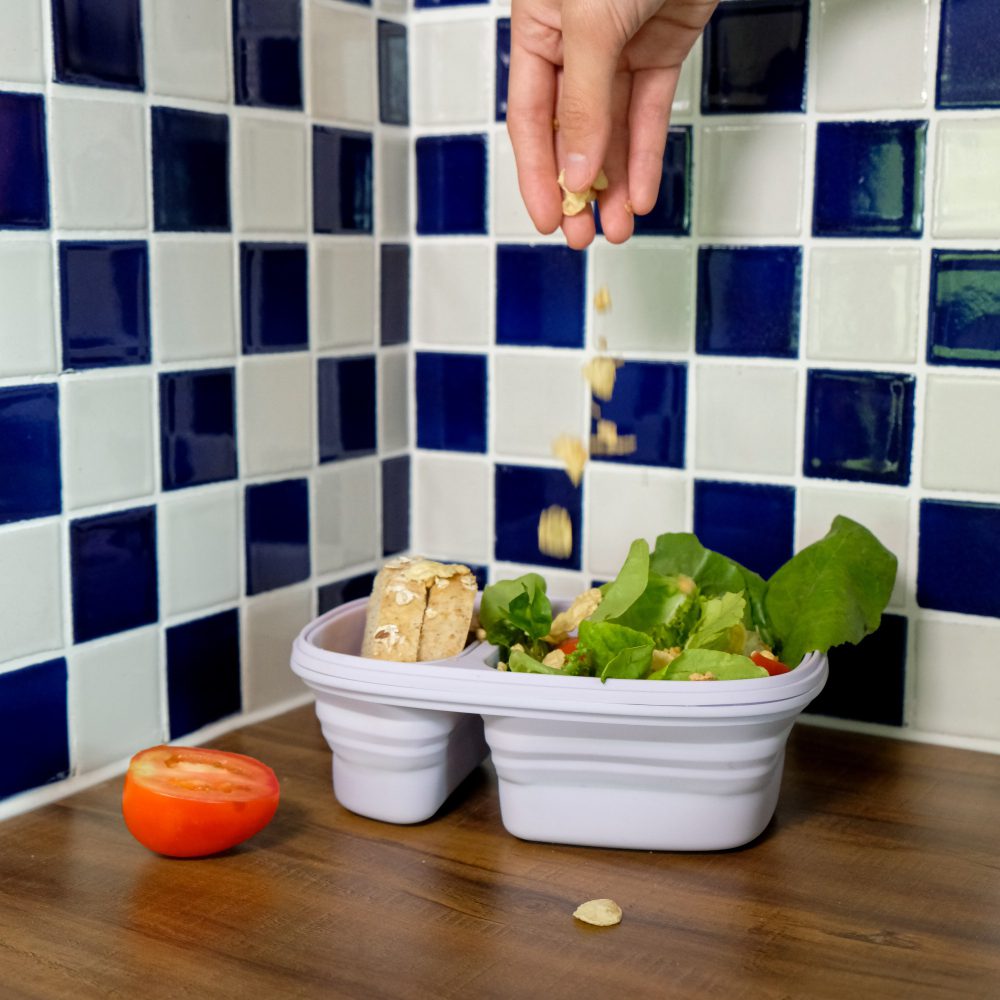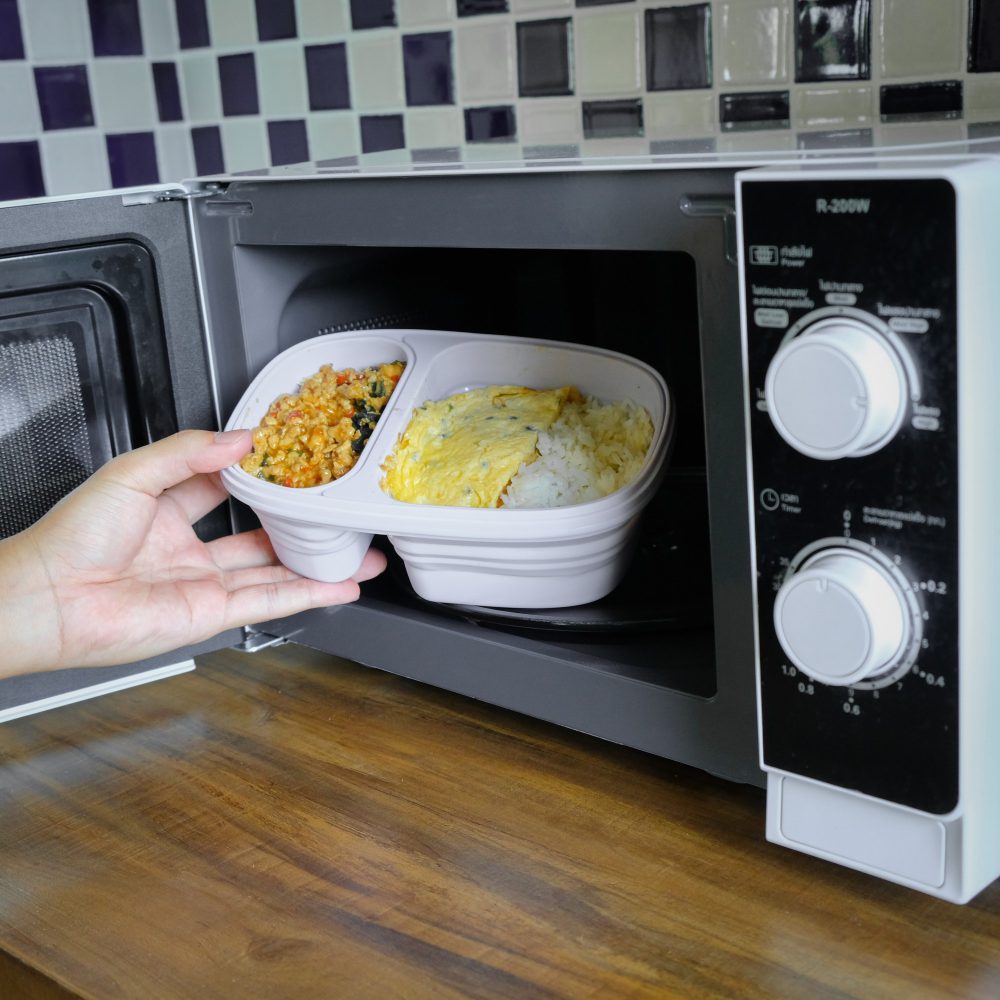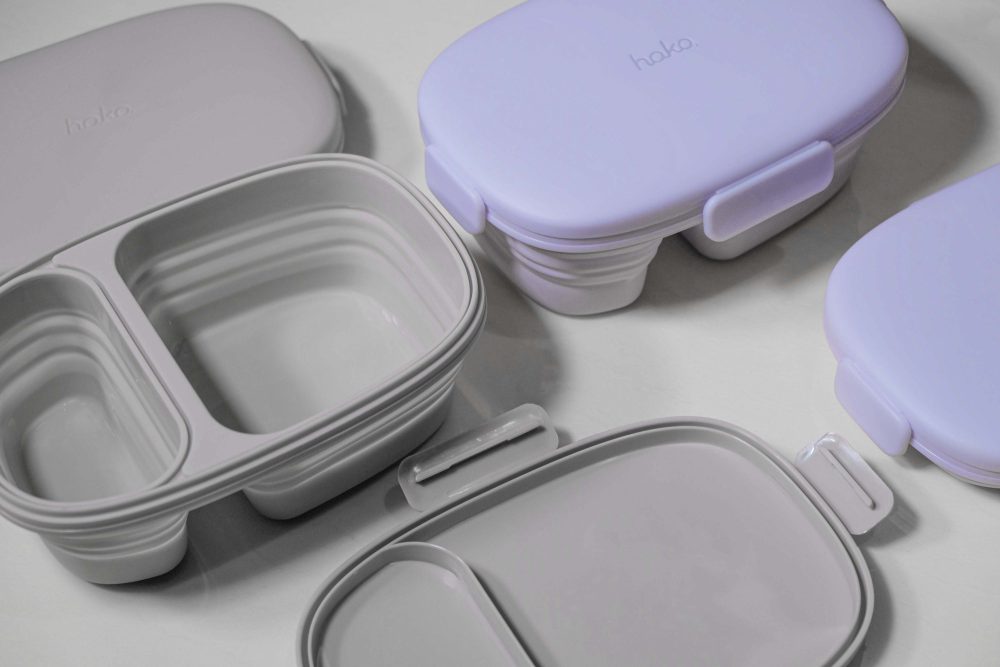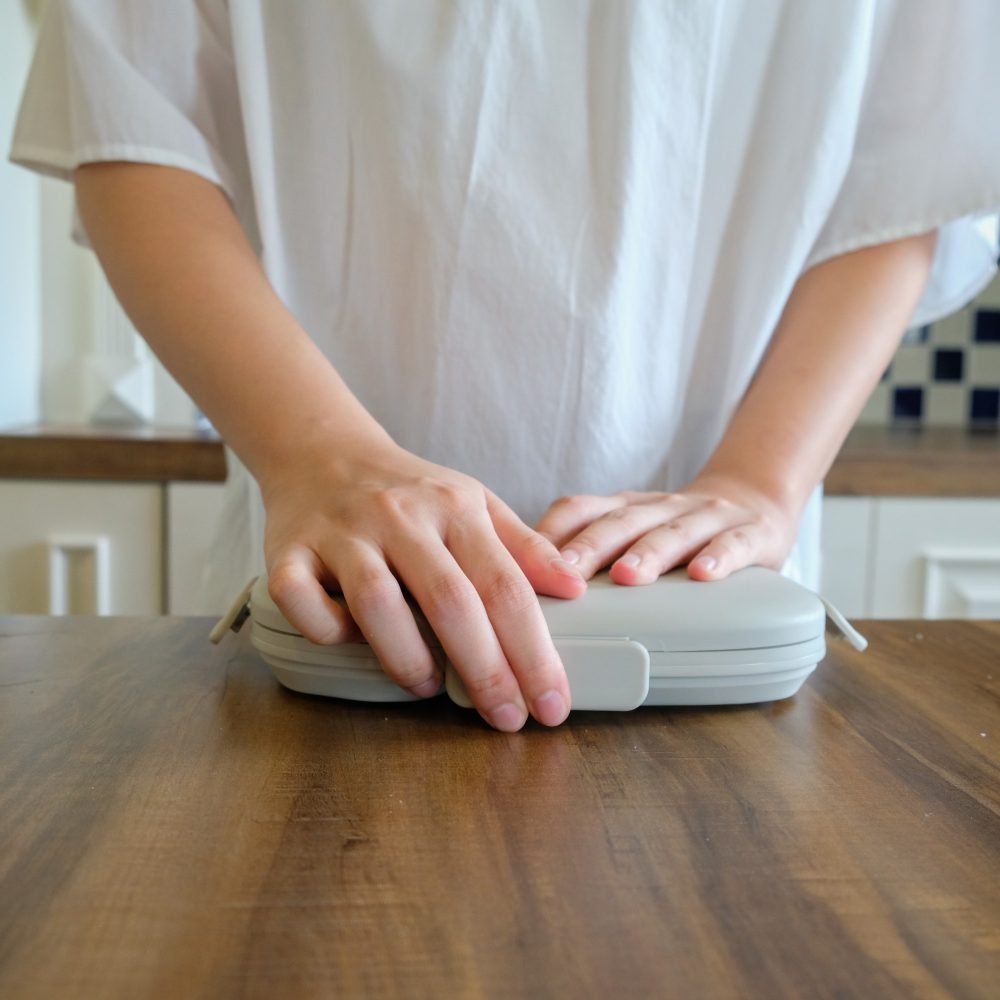 Hako "Kubkao" Collapsible Silicone Tupperware
Hako "Kubkao" Collapsible Silicone Tupperware
Collapsible bowl with

2 partitions

2 Colors available: Soft Purple, and Foggy Gray

For everyday use
Microwave, freezer, and dishwasher safe
PROUDLY MADE IN THAILAND 🇹🇭
End of life: Don't throw away your hako boxes! You can return your used hako boxes at the end of their lifespan to us or hako! Please contact us or hako to return. hako will recycle silicone and plastic of each box!
Dimensions:
Expanded Height: 8.3cm
Collapsed Height: 4.2 cm
Lid Width: 21.8 cm
Capacity: Left Side (narrow) 350 ml, Right Side (wide) 730 ml, Total of 1,080 ml
Total Weight: 355 g
Please select color below ⬇️
Ingredients/Materials
Selected raw materials
Silicone Food Grade (XIAMETER RBB-2003-80 Silicone Rubber )
Plastic Food Grade (Plastic PP: IRPC K4510B)
Color Food Grade
About the Maker
Hako and Co.
Vision: hako encourages people to use non-disposable intending to make their plastic-free life conveniently doable. 
Core Value: hako serves well-designed products with practical use while maintaining the balance between lifestyle and environment. 
Care Instructions
Wash with warm water and dishwashing liquid. After washing, leave out to dry without closing the lid.
Our Supply Chain
We work directly with small-scale and family farmers, producers, fisherfolk as well as community partners who are not just suppliers, but our partners in the movement to create a sustainable, equitable and self-sufficient food system in our homeland.
Partner Farmers,
Producers, Fisherfolk & Community Partners