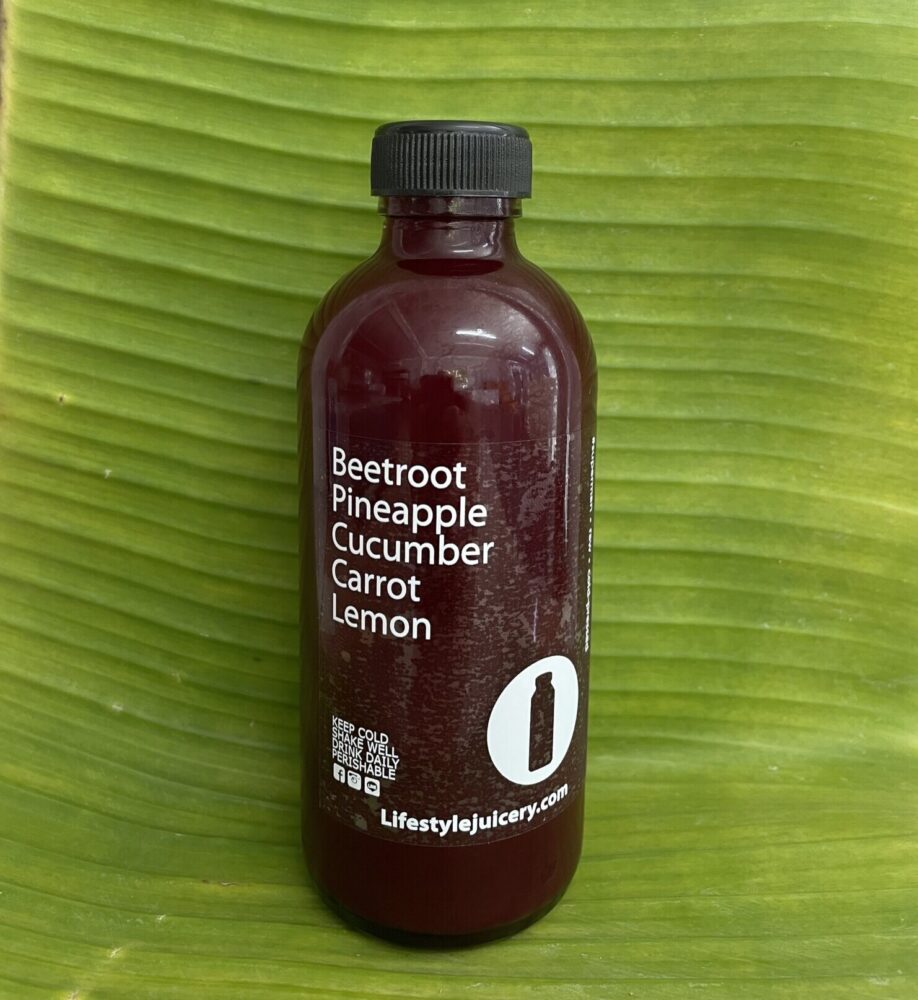 Cold Pressed Juice: Superman
Cold Pressed Juice: Superman by Lifestyle Juicery
Feel your cells being energized & jumping into action with every sip of this heroic blend. Keep flying all day long with this cleansing and blood fortifying juice!
Beetroot
Carrot
Pineapple
Cucumber
Lemon
Made fresh for each order!
*No Saturday delivery unless order is placed before 15:30 on Friday
Please select size below ⬇️
Ingredients
Beetroot
Carrot
Pineapple
Cucumber
Lemon
About the Maker
Lifestyle Juicery is a cold-pressed juice company based in Bangkok. All their produce is completely fresh, using local vegetables pressed
daily. Their ingredients are pesticide-free and designed to give
maximum health benefit, including immune-strengthening
properties.
Care Instructions
Please keep refrigerated below 4 Celsius –preferably in the coldest section of your fridge that is not the freezer
Consume within 3-5 days
Our Supply Chain
We work directly with small-scale and family farmers, producers, fisherfolk as well as community partners who are not just suppliers, but our partners in the movement to create a sustainable, equitable and self-sufficient food system in our homeland.
Partner Farmers,
Producers, Fisherfolk & Community Partners