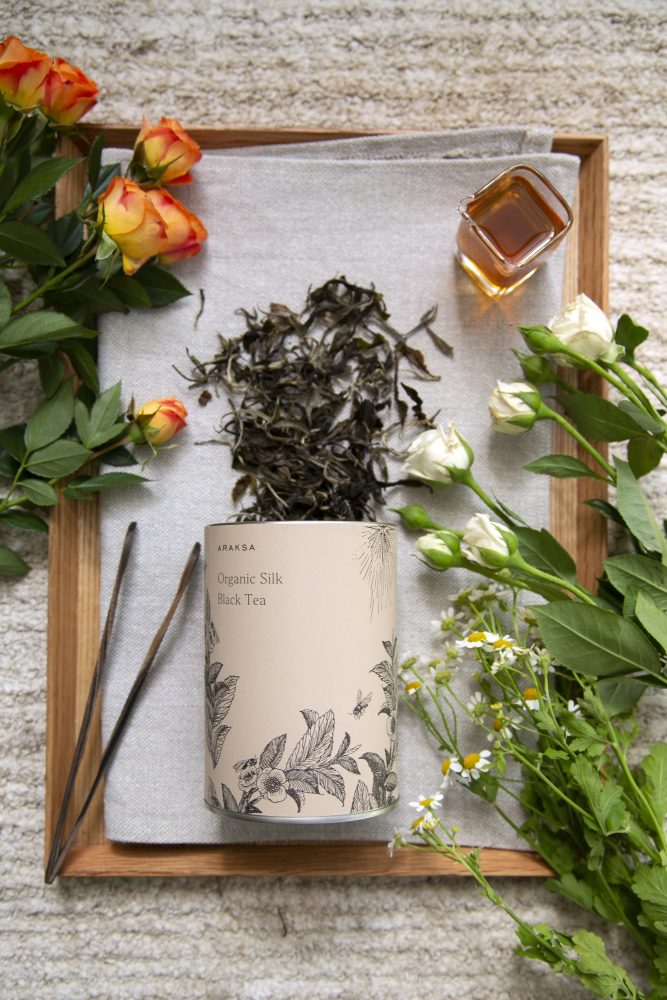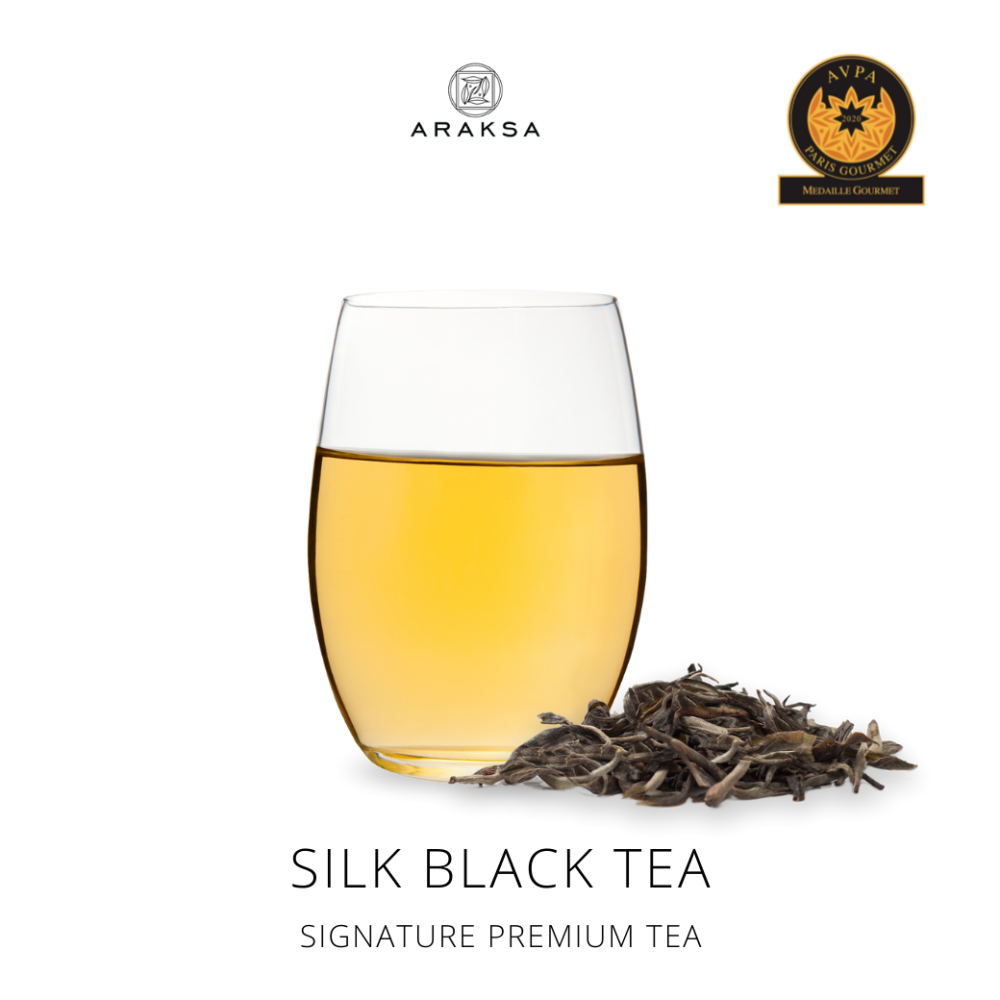 Araksa Organic Silk Black Tea
Araksa Organic Silk Black Tea 
Araksa's signature black tea captures the scent and beauty of our tea garden, located among the evergreen hills of Chiang Mai, Thailand. Experience a smooth silky touch from this cup of amber tea with sweet floral, honey and fruity notes.
Gourmet Medal Award at AVPA Teas of the World International Competition 2020
Loose Leaf Tea
30g per tin
Brewing: 90°C at 5 min
All Araksa teas are grown, harvested and processed in a sustainable way, for both the environment and the community. We harvest our delicate and fragrant teas by hand- we are also an USDA and EU Organic Farm Certified tea plantation, producing only the finest teas free of chemicals and toxins.
Araksa prides themselves on the importance of fostering a sustainable community by employing local staff, empowering them with professional knowledge and skills, and working together to create a meaningful business.
About the Maker
Araksa Tea Garden is a heavenly little tea plantation situated on the foothills of the rich forest of Banchang, Mae Tang district of Chiang Mai, Thailand. The geographical location of Araksa is at 520-meter elevation covering a total area of 111 acres. Araksa is a boutique garden that specializes in producing high quality organic tea. Araksa is the first tea garden in Thailand to be certified both USDA and EU Organic for Farm & Factory.
The site is one of the oldest tea gardens in Thailand. Left undisturbed, the tea plants have not been exposed to chemical pesticides or fertilizers for over a decade. The property was left untouched for over 15 years until its new ownership in 2014. Named 'Araksa', the garden is now thriving again. Today, Araksa is producing excellent organic tea leaves.
Our Supply Chain
We work directly with small-scale and family farmers, producers, fisherfolk as well as community partners who are not just suppliers, but our partners in the movement to create a sustainable, equitable and self-sufficient food system in our homeland.
Partner Farmers,
Producers, Fisherfolk & Community Partners