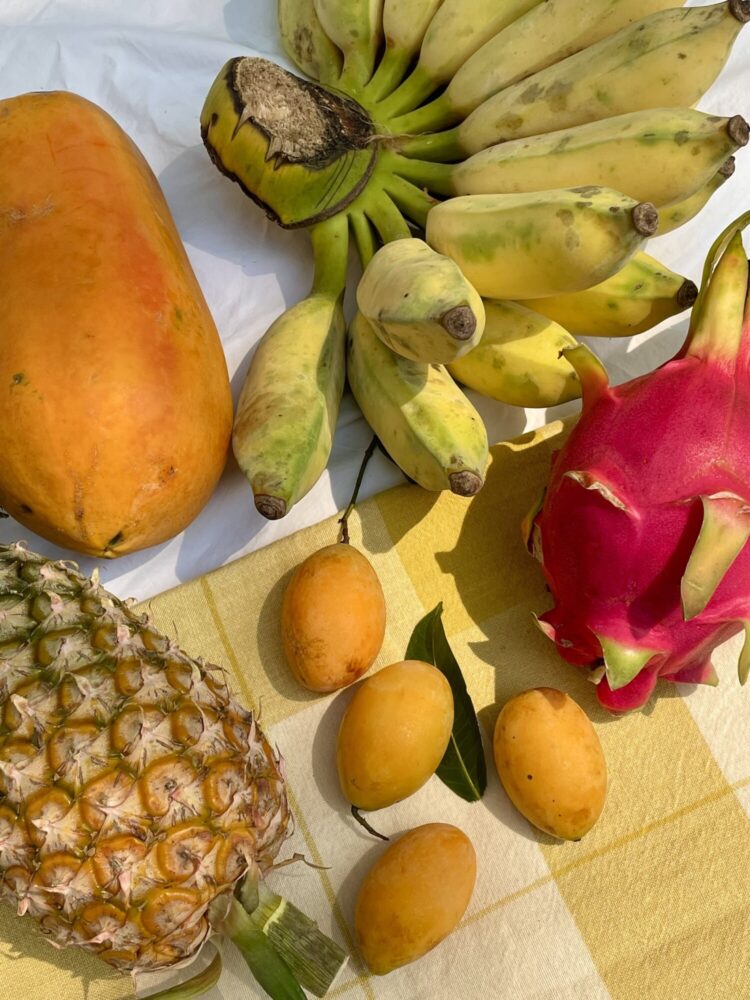 **NEW PRICE & QUANTITY**
Our set boxes are filled with top-quality farm fresh goodness 🙂
Save up to 30% on our organic & natural fruits!
This set contains a delicious medley of 3-5 types of organic and/or natural seasonal fruits
Total weight of 3-5kg.
Save yourself time and let us choose the goodies for you—it's also the perfect way to try some seasonal produce you haven't had before!
*If you have any food allergies, please leave a message in the notes section at check out*
Ingredients
3-5 types of seasonal vegetables; 3-5kg total weight
Our Supply Chain
We work directly with small-scale and family farmers, producers, fisherfolk as well as community partners who are not just suppliers, but our partners in the movement to create a sustainable, equitable and self-sufficient food system in our homeland.
Partner Farmers,
Producers, Fisherfolk & Community Partners