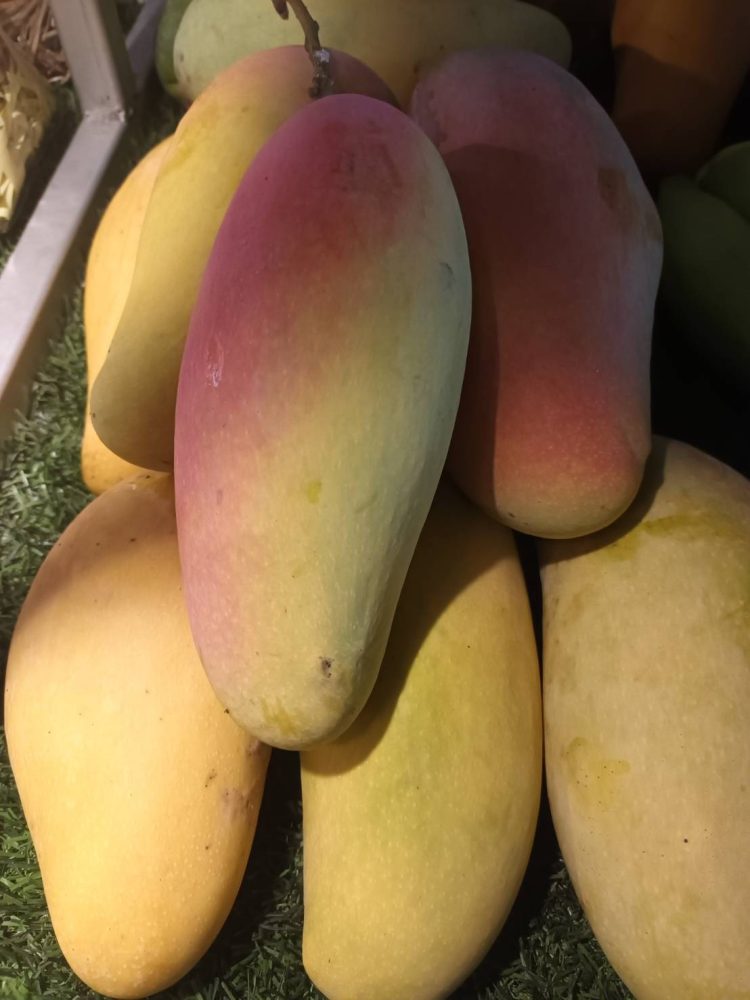 Organic "Maha Chanok" Mangoes
Organic "Maha Chanok" Mangoes or "Raja Song Prode"
A super special Thai mango species
SUPER sweet
The species is an accidental crossbreeding between "Sunset" and "Nung Klang Wan" mangoes species in Thailand A new
Has a very special taste and strong strong aroma. Typically eaten ripe when it is fully yellow.
This special seasonal local mango species is only available for a limited time
**Almost at the end of the season, mangoes are smaller in size and we've adjusted the price to reflect that change 🙂
2 pieces per order (~800-880 per order)
Origin
Khun Prakrit, Nakhon Pathom
Care Instructions
Store in a cool dry place away from sunlight
Our Supply Chain
We work directly with small-scale and family farmers, producers, fisherfolk as well as community partners who are not just suppliers, but our partners in the movement to create a sustainable, equitable and self-sufficient food system in our homeland.
Partner Farmers,
Producers, Fisherfolk & Community Partners